The straightforward nature of
Single Domain SSL Certificates
is an ideal solution for any small, medium and large sized businesses, who are managing a single website. As a platinum partnership with leading CAs, ClickSSL has a broad range of Single Domain validated SSL certificate like basic, standard or high assurance certificate that refers different validation standards, brands, price range and a certain amount of warranty. If you need SSL for your eCommerce business where users' trust plays an important role in online transactions, then you should go through the high assurance
extended validation certificates
.
Secure One Site w/ Single Domain SSL
available up to 79% cheaper price compared to vendor.
Basic SSL Certificates
Basic SSL certificates are ideal for small businesses, who are seeking inexpensive security solution for a low volume website. Our basic SSL certificates bring automated validation process to verify domain ownership.
from$10.00/yr
Standard SSL Certificates
Standard SSL certificates make your business secure and assure visitors that they're dealing with real business. CA verifies the applicant rights to use FQDN and confirms business documents before issue your certificate.
from$57.13/yr
High Assurance SSL Certificates
High Assurance (EV) SSL certificates provide highest authentication through strict extended validation process. It shows "company name" in the address bar that helps to gain trust and increase online transactions.
from$60.00/yr
Google Security
SSL makes your business secure and encourages your website visitors
to get your products or services with confidence.
Without SSL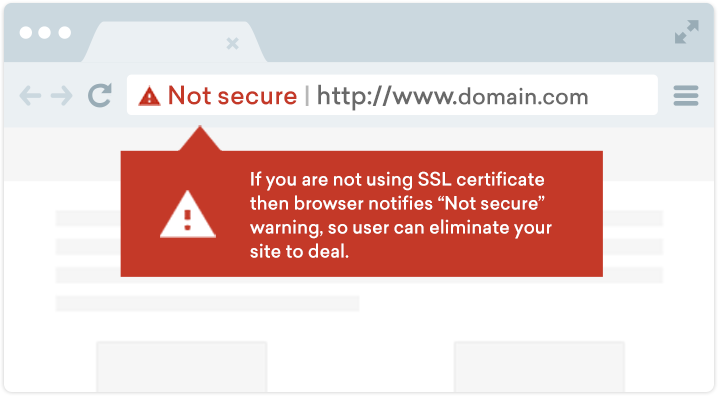 With DV / OV SSL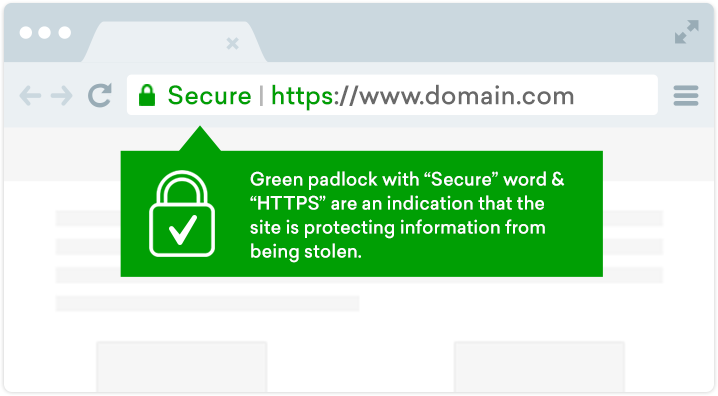 With EV SSL