Code Signing Certificate not only assures the security of the code but also displays the concern of the developers and increases the reputation of the business. As the era of smart phones has begun; people now fully depend on the mobile phones for their day to day routine work including their occupational work. Windows Phone is also a one amongst the various smart phones.
This Code Signing Certificate secures the Windows® Phone Private Enterprise programs to let the organizations spread their internal applications hassle freely. Buy this certificate right now that authenticates your Window Phone programs and start protecting your code and content using digital signature.
Pick the right SSL at cheapest price
Code Signing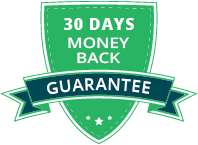 System Compatibility & Advantages of Code Signing for Windows Phone Private Enterprise:
Operating System:
Windows 2000, XP or higher version than that.
Browsers:
Internet Explorer version 5.0 or higher.
Enforce the enabling of ActiveX if you are using Internet Explorer 7 or higher especially on Windows Vista or higher OS.
Firefox
Google Chrome
Eminent Features:
Ensure the security of the applications through the Windows Private Phone Enterprise programs with digitally sign code.
Necessary for the purpose of use for services from the Windows Private Phone Enterprise program.
Absolutely for Microsoft App Hub registrants.
Advantages:
Add a non negligible mark to you work and gain status of qualified developer to deliver your Windows Phone applications to the clients.
Assure users about the legitimacy of your code and applications.
Secure your essential applications and programs with a digital signature.