The straightforward nature of Single Domain SSL Certificates is an ideal solution for any small, medium and large sized businesses, who are managing a single website. Indeed, it is also highly recognized by online enterprises that provide robust encryption to online transactions. Ensure your visitors and customers that they are quite safe on your website. As a result, your website will have better ROI in the long run.
As a platinum partnership with leading CAs, ClickSSL has a broad range of single domain SSL certificates like basic, standard or high assurance certificate that refers different validation standards, brands, price range and a certain amount of warranty. If you need SSL for your ecommerce business where users' trust plays an important role in online transactions, then you should go through the high assurance extended validation certificates.
Basic SSL - Domain Validated
Basic SSL Certificates
Basic single domain certificate is made mainly for small business owners, who can secure their website with minimum information at a very low cost. The validation process of basic SSL certificate is very simple and confirms the ownership of domain through an automated online validation process. Here is some basic SSL certificate at a discount price and quick issuance.
Domain Validation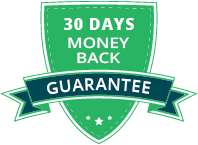 Standard SSL - Organization Validated
Standard SSL Certificates
Standard SSL certificate makes your business authenticated and helps to induce visitors on your website. The standard certificate verifies the applicant rights to use FQDN and confirms organization is an active entity; your organization name will be displayed inside the SSL certificate. Visitors can check certificate details by clicking on lock padlock when they reveal your organization name to which certificate is issued; they got confidence for making online transactions on your website.
Organization Validation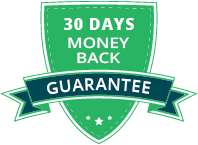 High Assurance SSL - Extended Validation
High Assurance SSL Certificates
High Assurance SSL certificate provides the highest authentication level, and it's called as extended validation (EV). Whereas EV SSL provides the highest level of security, trust and customer conversion for online businesses. It offers high confidence grade to visitors by displaying company name in the green bar, and the web users recognize the website carrying robust encryption and have passed stringent verification process considered by the trusted issuer. We recommend you to choose high assurance SSL that helps to gain customer trust and increase online transactions.
Extended Validation