Exchange Server SSL Certificates are also referred SAN or UCC SSL Certificate, which are distinctively invented for securing the Microsoft exchange and communications server by enforcing encryption. You can set up a secure environment over the Exchange Server 2007, 2010, 2013, 2016, 2019 or Microsoft office communications servers. It supports OWA, SMTP, Autodiscover, ActiveSync, Outlook Anywhere, and other domains depending on configurations that enable secure client access.
Cheap Exchange Server SSL Certificates
compare Exchange Server SSL certificate providers, prices & features – up to 62% cheaper than vendor.
Comodo UCC / Exchange SSL
Comodo PositiveSSL Multi-Domain Wildcard
GeoTrust Multi-Domain SSL (UCC)
Our Cheapest Price
$63.92

/yr.

$90.00

/yr.

$239.29

/yr.

Buy Now
Buy Now
Buy Now
CA Price
$273.60

/yr.

$383.04

/yr.

$344.64

/yr.

Secure
Multiple Domains
Multiple Domains & Its All Subdomains
Multiple Domains
Validation Type
Domain
Domain
Organization
Issuance Time
10 Minutes
10 Minutes
1-3 Days
SSL Encryption
256-bit
256-bit
256-bit
Key Encryption
2048 bits
2048 bits
2048 bits
Server Licenses
Unlimited
Unlimited
Unlimited
Google Rankings Boost
WebTrust Seal
Reissue Policy
EV Support
Green Address Bar
Wildcard Support
SAN / UCC Support
Browser Support
99%
99%
99%
OS Support
Smartphone Support
Warranty By CA
USD $250,000
USD $10,000
USD $1,250,000
Refund Policy
30 days
30 days
30 days
Free Reissuance
Support
Buy Now
Buy Now
Buy Now
What Makes Exchange Server SSL Awesome?
enterprise-class services & features that makes exchange certificates amazing.
Robust Security Solutions
As per Microsoft, use trusted third-party CA certified SSL to protect exchange server communications; it will drive error-free experience to users and support outlook anywhere protocol where self-signed certificates are failed.
Reduce Cost & Administrator Hassle
UCC SSL allows you to deploy security to your different domain names, so it is easy to manage a single certificate for your multiple websites, which will reduce administrator hassle and save your money from multiple certificate management.
Unlimited Server Licenses
Our UCC (Unified Communication Certificate) SSL Certificates featured with multiple server licenses, so you can implement the same certificate over the unlimited servers even if it is physical and virtual servers. Therefore, you don't need to pay any extra charges to purchase additional server licenses.
Trusted Shop. Spend Less.
As a platinum partnership with Leading CAs, ClickSSL brings the right solution to secure MS Exchange Servers; hence we are offering discounted price Exchange SSL certificates, which will equip with the same features as issued by certificate authorities.
Google Security
SSL makes your business secure and encourages your website visitors
to get your products or services with confidence.
Without SSL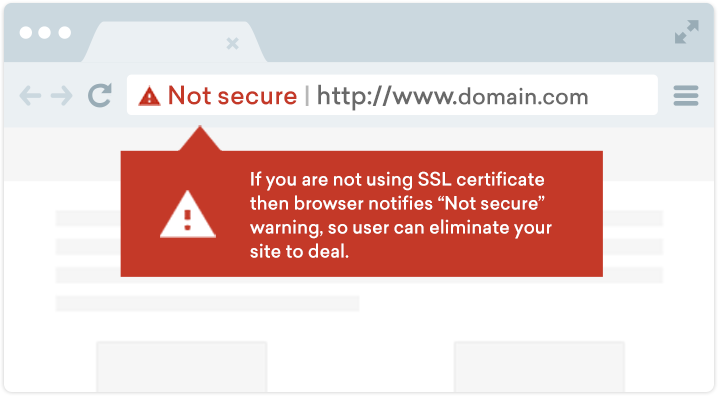 With DV / OV SSL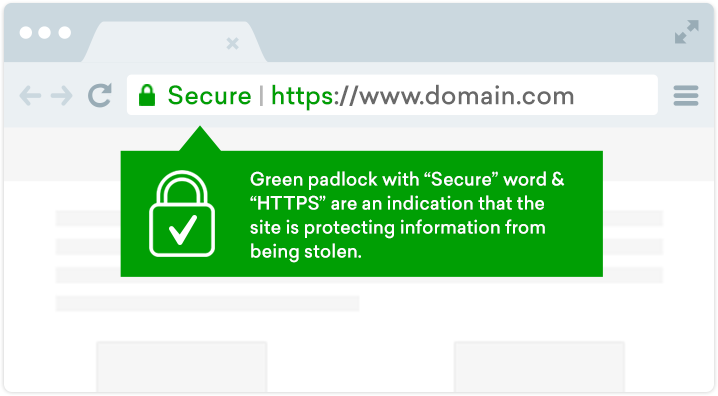 With EV SSL