GeoTrust SSL certificates provide world-class SSL security for every business and individual. GeoTrust SSL offers the highest browser compatibility with desktop and mobile browsers and different operating systems. Moreover, a dynamic site seal helps to enhance the confidence of a customer while visiting a website. The certificates deal with robust 256-bit encryption and 2048-bit CSR encryption to make the certificate stronger. Buy cheap GeoTrust SSL certificates at ClickSSL with a considerable discount and offer a secure environment to customers on your website.
Cheap GeoTrust SSL Certificates
Buy GeoTrust SSL certificates at the cheapest price – up to 53% cheaper compared to vendor.
Buy GeoTrust SSL Certificate with Benefits
enterprise-class services & features that makes GeoTrust SSL amazing.
Broad Range of SSL Product
Get what fits your needs! Being a GeoTrust platinum partner, we have a broad range of SSL certificate products, from single domain validation to extended business validation, that can protect a single website, subdomains, or multiple domains.
Free GeoTrust True Site Seal
GeoTrust offers a free site seal with each SSL certificate product. Visitors can verify your website authentication by clicking on the site seal. A site seal helps you gain customer trust, especially when the customer is there on the login-register page, payment process page, or on any other pages.
Supports WWW + non-WWW
All GeoTrust SSL certificates support both WWW and non-WWW domains. To enable this feature, you need to take extra care while generating the CSR key. Use your full domain name (with WWW) while you generate the CSR key, and your SSL will work fine with both versions of the domain.
Unlimited Server Licenses
GeoTrust SSL certificates provide unlimited server licenses at a single certificate cost. Unlike other CAs, GeoTrust offers multiple server licensing features that help you keep the cost of an SSL certificate down. With GeoTrust multiple server licenses, you can install the same SSL certificate on many servers you need.
$500K to $1500K Warranty
GeoTrust certificates are issued with a $500K to $1500K USD NetSure warranty offered by GeoTrust CA. A warranty is included free of charge with each GeoTrust SSL purchase and renewal, which can help secure your business and win customers' loyalty.
Google Security
SSL makes your business secure and encourages your website visitors
to get your products or services with confidence.
Without SSL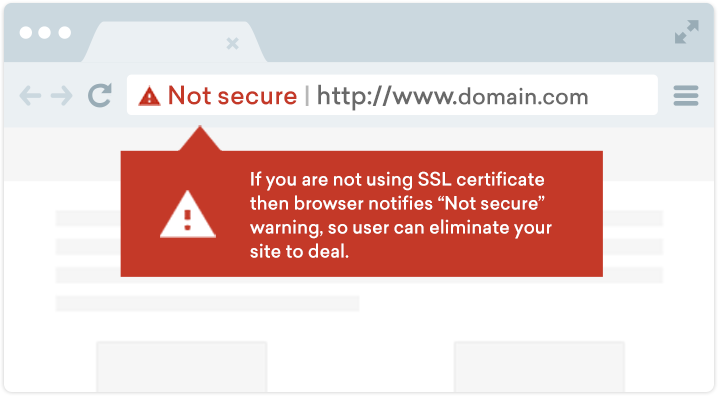 With DV / OV SSL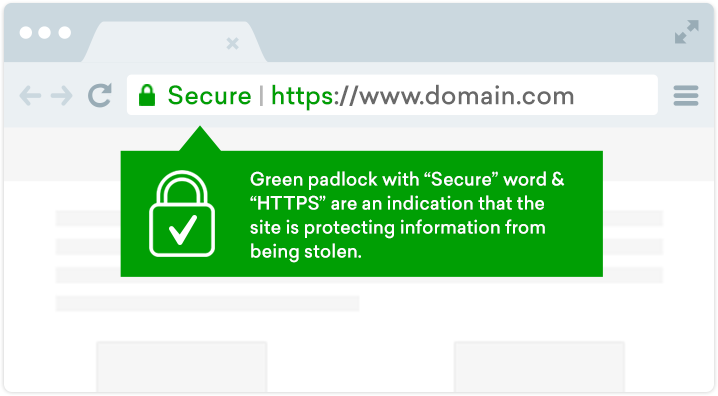 With EV SSL