Multi Domain SSL certificate (SAN SSL certificate) ensures that all levels of domains and subdomains will be secured with this single certificate. No need to worry about managing multiple domains. Moreover, you will have 3 free domains included in your purchase.
After free SAN domains, you need to pay a little price to add other domains/subdomains to the certificate. With the option of easy renewal and reissue process, a Multi-Domain SSL certificate is the first choice of any medium to large organization. So, save your time and manage all domains at your fingertip.
Cheap Multi-Domain SSL & SAN Certificates
Buy cheap Multi Domain SSL to secure multiple domains & subdomains – up to 79% cheaper than the vendor.
Comodo Positive SSL Multi-Domain
Comodo PositiveSSL Multi-Domain Wildcard
Comodo EV Multi Domain SSL
GeoTrust Multi-Domain SSL (UCC)
GeoTrust Multi-Domain EV SSL
Our Cheapest Price
$30.00

/yr.

$90.00

/yr.

$115.00

/yr.

$239.29

/yr.

$330.37

/yr.

Buy Now
Buy Now
Buy Now
Buy Now
Buy Now
CA Price
$158.40

/yr.

$383.04

/yr.

$863.04

/yr.

$344.64

/yr.

$479.04

/yr.

Secure
Multiple Domains
Multiple Domains & Its All Subdomains
Multiple Domains
Multiple Domains
Multiple Domains
Validation Type
Domain
Domain
Extended
Organization
Extended
Issuance Time
10 Minutes
10 Minutes
3-7 Days
1-3 Days
3-7 Days
SSL Encryption
256-bit
256-bit
256-bit
256-bit
256-bit
Key Encryption
2048 bits
2048 bits
2048 bits
2048 bits
2048 bits
Server Licenses
Unlimited
Unlimited
Unlimited
Unlimited
Unlimited
Google Rankings Boost
WebTrust Seal
Reissue Policy
EV Support
Green Address Bar
Wildcard Support
SAN / UCC Support
Browser Support
99%
99%
99%
99%
99%
OS Support
Smartphone Support
Warranty By CA
USD $10,000
USD $10,000
USD $1,750,000
USD $1,250,000
USD $1,500,000
Refund Policy
30 days
30 days
30 days
30 days
30 days
Free Reissuance
Support
Buy Now
Buy Now
Buy Now
Buy Now
Buy Now
Buy Multi Domain SSL with Feature & Benefit
enterprise-class services & features that makes SAN SSL certificate amazing.
Single Protection for Your All Websites
Multi-Domain SSL will cover multiple websites and set up unbreakable industry-standard 256-bit encryption over all your sites. SAN SSL certificate can be ideal when you are hunting for a single security solution to your multiple projects (i.e., – example.com, example2.co.uk, sub.example3.com.au, etc.)
Unlimited Server Licenses
Our SAN SSL certificates are featured multiple server licenses, so you do not need to worry if your websites are hosted on different servers and don't need to pay out a single penny for additional server licenses.
Save Time and Money
Buying separate SSL certificates for each site and managing it individually is an expensive and inflexible solution. SAN certificates will organize the best security for your multiple websites. So, be relaxed and manage multiple site security under a single dashboard by purchasing SAN SSL.
Cheapest Price
ClickSSL offers a multi-domain SSL certificate at $30. We are a premium partner with leading SSL brands offering multi-domain SAN SSL at the cheapest price with the same quality.
Multi Domain SSL FAQs
Google Security
SSL makes your business secure and encourages your website visitors
to get your products or services with confidence.
Without SSL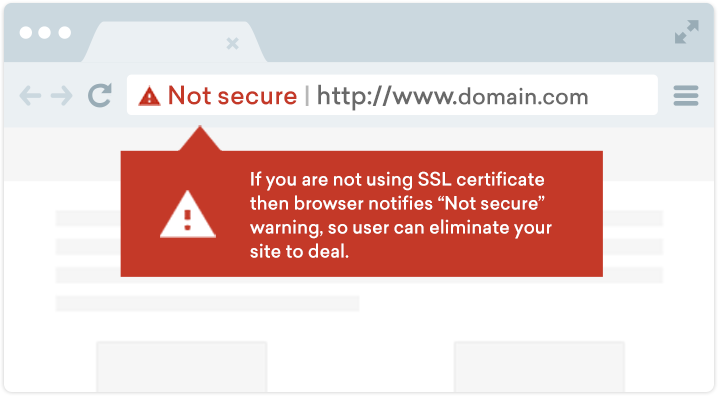 With DV / OV SSL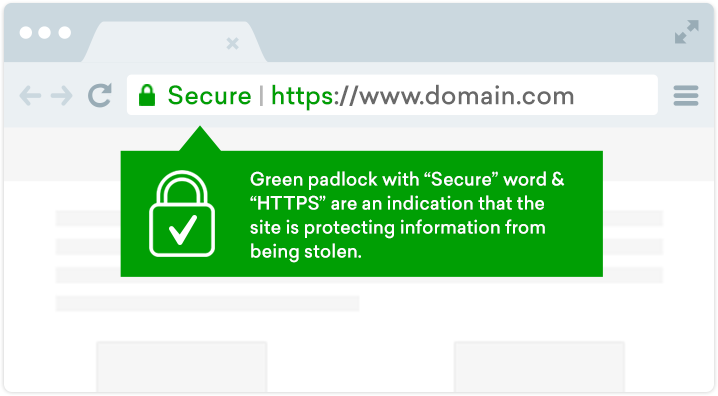 With EV SSL