Thawte Wildcard SSL Certificate can secure your sub-domains along with the main domain at an affordable rate. With Thawte SSL Web Server Wildcard, you will get full organizational validation, which happens after verifying the documents of an organization by the Thawte certificate authority. There are different wildcard certificates available in the market, but Thawte Wildcard is cheap in price and offers both, unlimited sub-domain security and Organization Validation.
Purchase
Lowest Price in Market
Cheap Thawte Wildcard SSL Certificate
Validity :
Thawte Price :
$579.03/yr.
ClickSSL Price :
$337.37/yr.
Sale Price :
$303.63/yr.
Buy | Renew
If you choose multi-year subscription, you will have to re-issue your certificate every year to meet the CA/B Forum guidelines. It is a simple, free process.
Read more.
THE PROCESS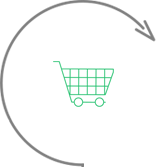 Purchase
License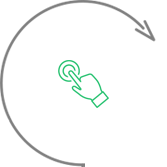 Activate
SSL Cert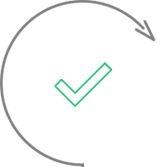 validate
Domain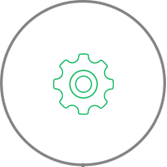 Install
On Website
Features
Get Product Specifications
Product Features
| | |
| --- | --- |
| Certificate Authority | |
| Product Name | Thawte Wildcard SSL |
| Product Price | $303.63/yr. |
| Purchase | Buy | Renew |
| Secures | Single Domain and All Subdomains |
| Great for | Ecommerce, forum & blog where subdomains involved |
| SEO advantages | Use SSL site-wide to get higher ranking in Google SERPs |
| Issuance | 1 to 3 business days |
| Validation | Organization Validation (OV) |
| Certificate Details | Display domain name & business name on certificate |
| Supported Algorithm | SHA-2 enabled |
| Certificate Encryption | 256-bit certificate encryption and 2048-bit key length |
| Server License | Unlimited - No extra cost for additional servers |
| SAN Support | |
| Warranty | USD $1,250,000 Warranty |
| Paperwork | Company documents required |
| Browser Support | 99.9% all desktop and mobile browsers |
| Refund | 30 days full money back guarantee |
| Re-issue | Unlimited during the certificate life-span |
| Site Seal | Dynamic - Thawte Trusted Site Seal |
| Seal-in-Search | |
| Anti-Malware Scan | |
| Vulnerability Assessment | |
Support
Need More Help?
Guarantee
We Assure to Serve
We Guarantee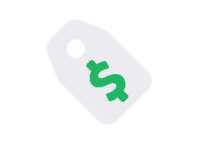 Cheap Prices and Best Support

30 Days Full Refund Guarantee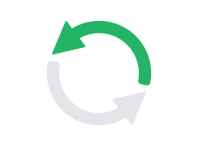 Extra Validity w/ Early Renewals
100% Compatibility:
Browser:

Mobile OS:

Client OS:

Control Panel:

Web Servers:

Get Free Trust Seal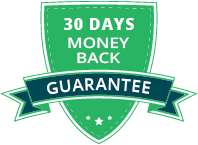 Features of Thawte SSL Web Server Wildcard
Key to Securing All Sub Domains
Thawte Wildcard SSL Certificate can secure unlimited sub domains with a single SSL certificate. With this certificate, you can create a secure connection among the web servers and browsers, including web forms, gateways, VPNs, FTP and mail servers that help organizations to save their money by providing robust security to unlimited sub domains. This reduces the cost and time spent in managing each certificate separately.
Encryption Standards & Warranty
Thawte SSL Web Server Wildcard certificate is the best choice for all those businesses looking to secure multiple subdomains of a primary domain and primary domain itself. This certificate supports the verification of domain name and identity. This certificate comes with a $1,250,000 warranty and 256-bit certificate encryption and 2048-bit key length. This Thawte certificate is Combo SSL! Means,Organization Validation + Wildcard SSL.
Browser Compatibility & Unlimited Offerings
Thawte SSL Web Server Wildcard certificate is especially meant for businesses to validate their web security standards. Along with unlimited server licensing, this product can help you avail the benefits of unlimited free reissues. By installing Wildcard SSL on sub-domains, you'll get competitive advantages of 99% browser compatibility. With unlimited subdomain security, you can also get a Site Seal that is displayed in 18 diverse languages. It will increase your online business reputation, and the trust level among customers will also rise dramatically.
Why Choose Thawte Wildcard SSL?
Thawte is very well recognized certificate authority in the world. When you buy Wildcard SSL certificate of Thawte, it will come with FREE site seal, so by enabling it on the website, you can ensure that customers are on SSL secured website. The installation process is very simple to secure website's data by Thawte.
Why Buy from ClickSSL?
The tech team at ClickSSL is extremely experienced and will help you to set up Thawte Web Server Wildcard SSL on your website. Being an authorized re-seller of Thawte, we get a huge discount due to bulk volume. We pass this discount to our customer by keeping small profit with us, means; Cheap Thawte Wildcard SSL in Market!