RapidSSL certificate has been thriving to a new level by providing lightning-fast standard security. If you are looking for a low-cost security solution, then RapidSSL has the best options standard SSL and wildcard certificates to enable modern 256-bit encryption instantly to a single domain or multiple subdomains. RapidSSL certificates provide upfront security solutions for small and medium level organizations by following the automated domain validation process to secure their online communications.
Cheap RapidSSL Certificates
Buy RapidSSL Certificate at cheapest price to secure your website – up to 70% cheaper than vendor.
RapidSSL Certificate delivers 256-bit strongest encryption and authenticates your domain quickly. You can secure your website within a few minutes due to fast domain validated issuance process and inexpensive price.
from$10.00/yr
RapidSSL Wildcard certificate can be issued for *.domain.com and secures its all first-level subdomains effortlessly. There is no need to wait for issuance and no lengthy document process involved to get this wildcard certificate.
from$96.00/yr
RapidSSL Certificate Features and Benefits
enterprise-class services & features that makes RapidSSL certificate amazing.
Inexpensive Prices
To buy or renew a standard certificate and RapidSSL Wildcard certificate directly from RapidSSL is a bit costly. Now you can get the same security and same encryption standard at an affordable price from CA authorized reseller ClickSSL.
Easy Validation & Fast Issuance
RapidSSL certificates don't require a legal workout as both certificates follow the domain validation process. This process validates that the purchaser or approved party is in possession of the domain. CA will issue your certificate within ten minutes. There is no waiting and no wasted time!
Secures WWW and non-WWW
RapidSSL certificate's key advantage is it supports www and non-www domain names in a single SSL certificate. Please make sure to generate the CSR key for the www domain name, and you will get the RapidSSL certificate that works for both the www and non-www domain names.
Best for Small Businesses
If you are seeking the cheapest price security solutions for your small business where low volume transactions are involved then buying RapidSSL certificates is the best choice for you. It provides 256-bit SSL encryption and a 2048-bit RSA private key to secure your online transactions.
Free RapidSSL Site Seal
RapidSSL and RapidSSL Wildcard certificates come with a free secure site seal. Users and customers get assurance when they observe the RapidSSL secure seal on your website hence, would like to do business with you or purchase stuff from your website.
Unlimited Server Licenses
RapidSSL certificates are issued with unlimited server licenses. If your site or subdomains hosted on multiple different servers, then RapidSSL allows you to install the same certificate on your all servers without spending any extra cost.
Google Security
SSL makes your business secure and encourages your website visitors
to get your products or services with confidence.
Without SSL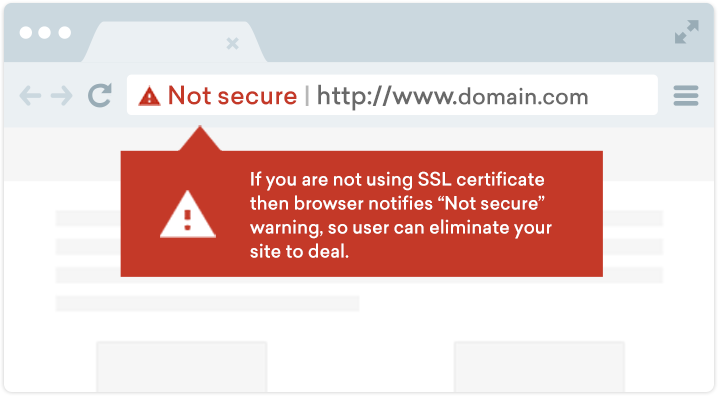 With DV / OV SSL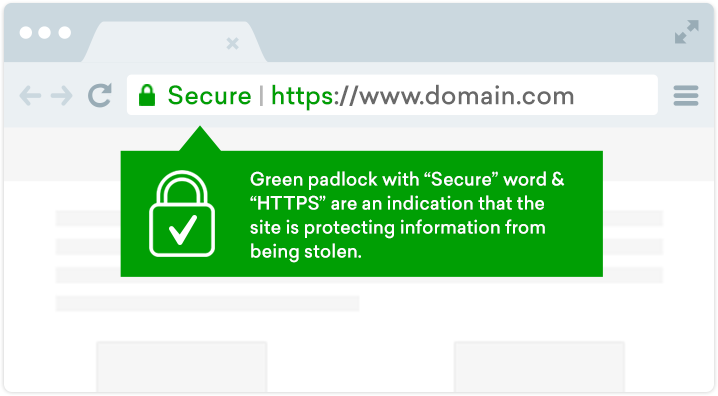 With EV SSL