RapidSSL Certificate is also known as RapidSSL Standard DV. It's a fast and simple way to make your website secure. This affordable DV SSL certificate offers standard 256-bit encryption. An automated DCV system completes the certificate enrollment process within minutes. RapidSSL Certificates are great for SMBs needing basic encryption.
Cheap RapidSSL Certificates
Buy a RapidSSL Certificate at the Cheapest Price and Save Up to 70%
The RapidSSL Certificate is like a super-strong shield for your website. It brings powerful 256-bit encryption and quickly verifies your domain. Secure your website in just minutes with its fast domain validation process and affordable price.
from$12.00/yr
RapidSSL Wildcard certificate can secure a primary domain and all its first-level subdomains. The automated verification process only verifies the domain. Thus, there is no lengthy document process, and the certificate issuance time is much less.
from$100.80/yr
Reason To Buy RapidSSL Certificate
Elevate Your Security with Benefits of RapidSSL Certificates
Budget-Friendly Encryption
RapidSSL certificates offer a strong 256-bit encryption and a 2048-bit RSA private key. This modern algorithm ensures secure transmission of data over the internet. Buy cheap RapidSSL certificates from ClickSSL at the most affordable prices.
Fast Certificate Issuance
RapidSSL certificates follow an automated online validation process. The CA only confirms the domain ownership of the buyer. There is no verification of legal documents and, thus, no paperwork. Both RapidSSL certificates are issued within minutes.
Secures WWW and non-WWW
The internet is divided between www and non-www. RapidSSL certificates support www and non-www domains in a single SSL certificate. Simply generate the CSR for the www domain name. You will get the RapidSSL certificate that works for both the www and non-www domain names.
$10,000 Warranty Protection
When you choose RapidSSL certificates, you benefit from a robust $10,000 warranty. It ensures that in the rare event of an incorrect issuance by the CA – you are covered. This extra layer of assurance demonstrates a commitment to safeguarding online experience and business transactions.
Free RapidSSL Site Seal
A RapidSSL site seal is a symbol of approval from the Certificate Authority (CA). It assures users that the website is safe and trustworthy. Boost customer confidence with a free secure site seal that comes with both RapidSSL standard and wildcard certificates.
Unlimited Server Licenses
RapidSSL allows you to install the same certificate on another server. Also, if you lose your private key, you can quickly reissue it. Whether your website or subdomains are hosted on different servers, RapidSSL ensures consistent security without extra charges.
Google Security
SSL makes your business secure and encourages your website visitors
to get your products or services with confidence.
Without SSL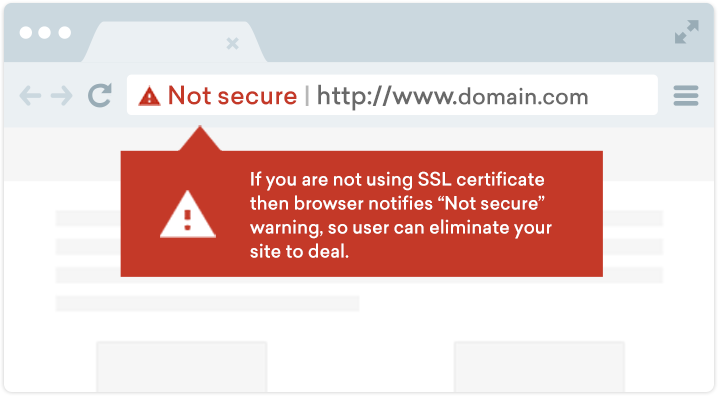 With DV / OV SSL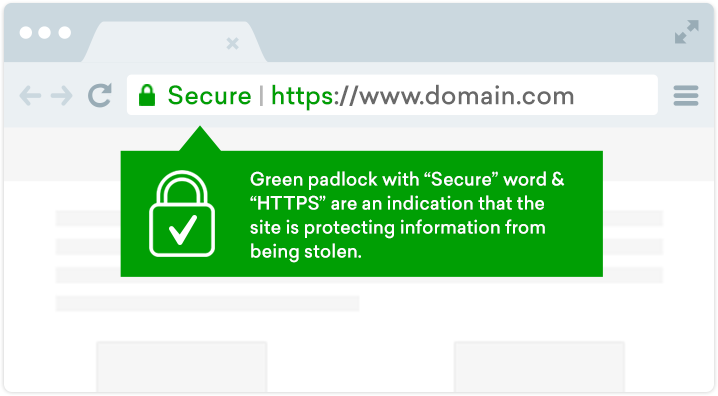 With EV SSL