RapidSSL being a part of GeoTrust group has been thriving to a new level by providing lightning rapid standard SSL. RapidSSL certificates are well matched with business requirements when it requires a basic level of validation with modern encryption standards. RapidSSL mainly has a category of single domain certificate and Wildcard SSL certificate that offers domain validation, plenty of assurance and fast issuance. Read More
RapidSSL Certificate and RapidSSL Wildcard are the two primary products of the RapidSSL certificate authority. RapidSSL certificates provide straightforward security solutions for small and medium level organizations who want to secure their platform with latest encryption standards. Now website security can be easily done in a moment with RapidSSL best products. Enterprises have a chance to enhance customer and visitors confidence by enabling industry standard 256-bit encryption to online transactions and helps in avoiding frauds and online theft over the web.
Simplified Verification Process
RapidSSL certificates don't require legal workout as both certificates follow domain validation process. You need to have domain control/ownership.
Trust Sign
When your website has RapidSSL, a browser will display HTTPS at the beginning of the URL and green "Secure" text in the padlock bar to ensure customers that their online transactions from now will remain secure on your website.
Maximum Device Support
RapidSSL offers highest browsers compatibility either you have mobile, tablet or desktop and 99% browser compatibility with their certificates.
Best for Newbie Businesses
If you are seeking cheapest price security solutions then buying RapidSSL certificates is the best choice for a newbie. You will get modern encryption strength for your website.
Modern Encryption
RapidSSL follows CA/Browser forum guidelines, bestows 256-bit encryption and 2048-bit RSA private key to your certificate, and provide maximum online protection against brute force attack at the lowest rate.
30 Days Refund Assurance
ClickSSL offers freedom to the customer about their like and its dislike about purchased product hence, offers 30 days money return policy. The Customer can get the refund within 30 days of purchased product date and get the full amount of money.
Unlimited Sub Domains
With product RapidSSL Wildcard, you can secure unlimited sub domains on a single server. You need to certify a single primary domain and its unlimited sub domains will be secured with the primary domain.
Free Re-issuance
In case of lost of the certificate, private key, or problem in installation, you can reissue your certificate anytime during the certificate lifespan without paying any additional cost.
Do you still have questions in your mind? Wait for a while and browse our FAQs page to answer all your valuable queries.
Pick the right SSL at the cheapest price
RapidSSL Advantages and Features
To buy or renew RapidSSL Certificate and RapidSSL Wildcard certificate directly from the RapidSSL is a bit costly. Now you can get the same security and same encryption standard at an affordable price from CA authorized reseller ClickSSL. Before taking any purchase decision of RapidSSL certificates, let us have a look at its features.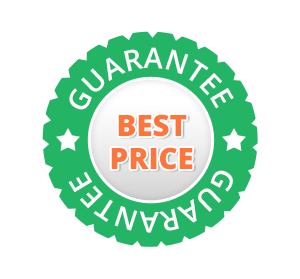 Value-Optimized Pricing
RapidSSL is the premier provider Certificate Authority – commonly referred to as (CA) — and is recognized worldwide as an industry leader. ClickSSL's innovative, streamlined verification process allows us to offer SSL at the most affordable price. Make no mistake: the budget-friendly cost does not equate to the substandard level of security. We at ClickSSL understand the importance of keeping data and transaction information secure as it is transmitted between servers and web browsers. Therefore, ClickSSL provides the high-quality SSL certification you need at a price you can afford.
Instant Issuance: Ten Minutes or Less!
RapidSSL Certificates are contingent upon authorization, which is determined by our uber-fast, automated domain validation procedure. Upon completion of SSL registration, an email will be transmitted to the verified email address linked to the designated domain on the SSL Certificate. The end-user then opens the email and clicks on the specified link that has been inserted within the message. This sleek, efficient process validates that the purchaser or approved party is in possession of the domain. Within ten minutes, your SSL Certificate is issued. With the professionals at ClickSSL, there is no waiting and no wasted time!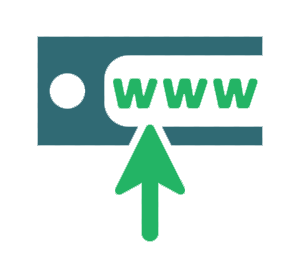 Domains Support – Both www and non-www
RapidSSL certificates key advantage is it supports www and non-www domain names in single SSL certificate at free cost. Please make sure to generate the CSR key for www domain name, and you will get the RapidSSL certificate that works for both www and non-www domain name. Visit our blog to read more about this.

Unlimited Server Licenses
RapidSSL certificates are issued with unlimited server licenses. Now you can install the same RapidSSL certificate and RapidSSL wildcard certificate on many servers you need and no need to pay the extra cost. There're many other CA charge per server license cost, but RapidSSL does not charge you for server licensing, just pay for one time and install it on many servers for same domain websites and subdomain websites.

Quick, Straightforward Installation
We know you're busy. That's why the experts at ClickSSL have implemented a streamlined and efficient approach through which you can acquire your RapidSSL Certificate. Unlike many of our competitors, ClickSSL makes installation and registration a breeze! We offer a 100% Server Operating System platform, Hosting Control Panel and Network Devices. Add to this; our firewalls come complete with RapidSSL Root Certificates, which facilitates easy set-up and connection to all of the aforementioned devices. Why make things more complicated than they have to be? Choose ClickSSL and get your RapidSSL Certificate in a matter of minutes!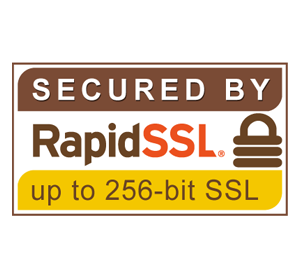 Free RapidSSL Site Seal
RapidSSL and RapidSSL wildcard certificates are issued with FREE cost Site Seal. RapidSSL Site Seal is an animated image showing your website is "Secured By RapidSSL" and toggles with "$10K Warranty". Customer and clients get assurance when they observe secure seal and text on your website hence, would like to do business with you or purchase stuff from your website.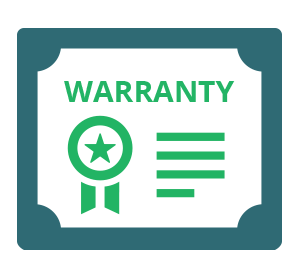 RapidSSL $10,000 Warranty
In today's world, one can't be too careful while clicking around in Cyberspace. Not to worry; ClickSSL has your back! Our exclusive warranty gives end users up to $10K of compensation benefits in the event of fraudulent activity or another duplicitous goings-on. At ClickSSL, our goal is not only to earn the trust of you and your clients, but also to keep it. Our strong work ethic, coupled with our policy of providing outstanding customer service and support, as well as offering products and a warranty of the highest calibre – is the foundation on which the ClickSSL team is dedicated to building a positive relationship with you, our valued customer. Contact us today and experience true excellence!