ClickSSL is a platform where you can get broad range of SSL certificate products – Domain Validation (DV), Organization Validation (OV), Extended Validation (EV), Wildcard SSL, SAN SSL, Exchange Server SSL and Code Signing certificates to secure your a single website, subdomains, multiple websites, mail servers and software. Just evaluate your business security requirements, we will provide best SSL certificate with robust encryption and give the guarantee to drive data safely on the Internet.Our All SSL Certificates include excellent features – strongest encryption, highest browser compatibility, www and non-www support, unlimited reissuance, 30 days refund policy and 24 x 7 customer support. It will provide robust security and give the guarantee to drive data safely on the Internet.
Types Of SSL Certificates
Single Domain SSL Certificates
Single Domain SSL is designed to protect users' personal data which are transmitted through a single website. All online transitions will be taken place under higher encryption to avoid outsider or third party access.
from$8.00/yr
Domain Validated Certificates
DV SSL certificate makes your certificate issuance easy and fast by validating only domain control rights – no paperwork require. Your website will be secured within few minutes with strongest 256-bit encryption.
from$8.00/yr
SAN / Multi Domain Certificates
Multi Domain SSL is an ideal certificate to protect your multiple websites. You can secure up to 100 domains using a single SAN SSL certificate. Just choose your primary domain and add other domains into SAN field.
from$30.00/yr
Wildcard SSL Certificates
Are you looking for a single solution to secure your multiple subdomains? Wildcard SSL certificate is cost-effective security solution and will enable 256-bit encryption to protect your domain and its all subdomains.
from$45.00/yr
Code Signing Certificates
Code signing certificate proves code authenticity and ensures that the code is not altered and software is safe to download. Code Signing is the best certificate to digitally sign your code and secure users from malicious code.
from$55.00/yr
Organization Validated Certificates
Go one-step further for OV SSL certificate that not only validates domain rights but also establish business credibility over the web. OV certificates are vetted by checking registered database of government agency.
from$57.13/yr
Extended Validated Certificates
Display "Company Name" in the address bar in order to increase business trustworthiness and boost sales using our EV SSL certificates. CA will verify the legal, operational and physical existence to check business existence.
from$60.00/yr
Exchange SSL Certificates
Exchange SSL certificate is ideally suitable for MS Exchange and Office Communication Server environments. All exchange services like mail, webmail, outlook and auto-discover services will have the secure connection.
from$63.92/yr
Google Security
SSL makes your business secure and encourages your website visitors
to get your products or services with confidence.
Without SSL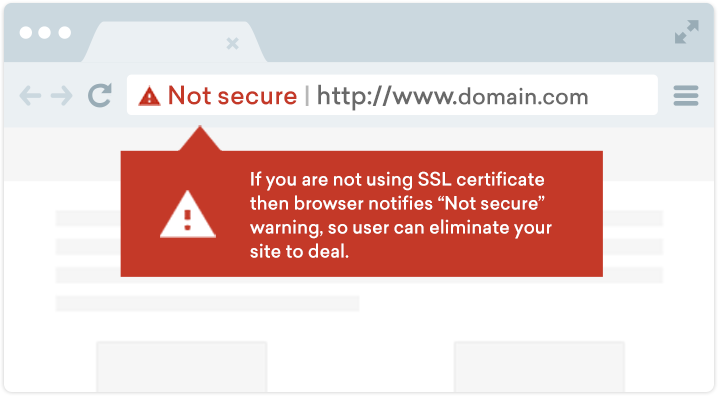 With DV / OV SSL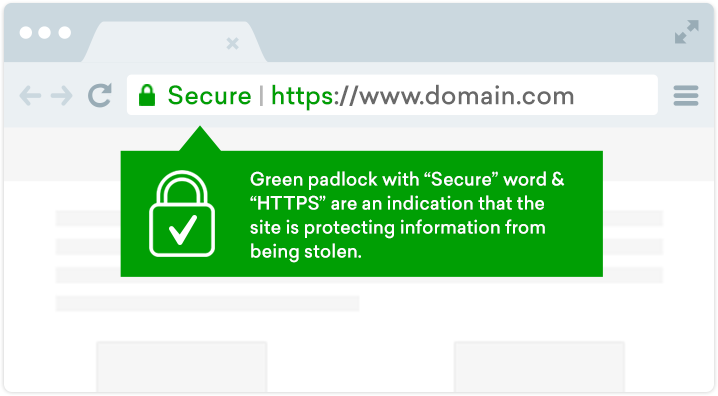 With EV SSL