Code signing certificate uses a digital signature to authenticate the integrity of your code and industry-standard encryption to secure your software which will tell your users that the software or application is safe to download and has not been altered. When users experience "Unknown Publisher" warning then they overcome apathy, doubt or fear about your downloadable software and avoid installing it.
Code Signing Certificates For
Buy Code Signing Certificates
compare certificate providers, prices & features – up to 62% cheaper than vendor.
Thawte Code Signing Certificate
Symantec Code Signing Certificate
Price
$116.10

/yr.

$345.60

/yr.

Buy Now
Buy Now
CA Price
$274.50

/yr.

$436.50

/yr.

Secure
Software & Apps
Software & Apps
Validation Type
Organization
Organization
Issue Time
1-2 Days
1-2 Days
SSL Encryption
256-bit
256-bit
Key Encryption
2048 bits
2048 bits
Java Signing
Microsoft Authenticode Signing
Apple OS X Signing
Microsoft Office VBA Signing
Adobe Air Signing
Windows Vista X64 Kernel Mode Signing
Windows Phone Apps Signing
Qualcomm Brew App Signing
Ms Office Document Security
Warranty by CA
$50,000
$15,00,000
Refund Policy
30 days
30 days
Free Reissuance
24 x 7 Support
Buy Now
Buy Now
What Makes Code Sign SSL Awesome?
enterprise-class services & features that makes code signing certificates amazing.
Strengthen Security to Your Software
Our code signing certificates will protect your software with high-level 256-bit encryption using a latest SHA-2 algorithm and allow digital signature by confirming the code has not been corrupted, so it is impossible to break security and inject or alter your well-developed code.
Display Trustworthy of the Application
As a programmer, it is your responsibility to manage the reputation of your developed software. Inspire confidence of the users by exhibiting your publisher identity, which will prove the software is digitally signed and safe to download.
Reduce Abandonment Rate
When users click to download your software they can see easily the publisher name that will give surety the downloadable software is secure and publisher is verified. It will help you to reduce abandonment rate of developed application.
The Best Deal You Will Find!
We are pleased to our partnership with leading certificate authorities and always make every effort to client happiness; therefore we offer trusted brands code signing certificates at cheapest price that will enforce your trustworthiness as a publisher.
Google Security
SSL makes your business secure and encourages your website visitors
to get your products or services with confidence.
Without SSL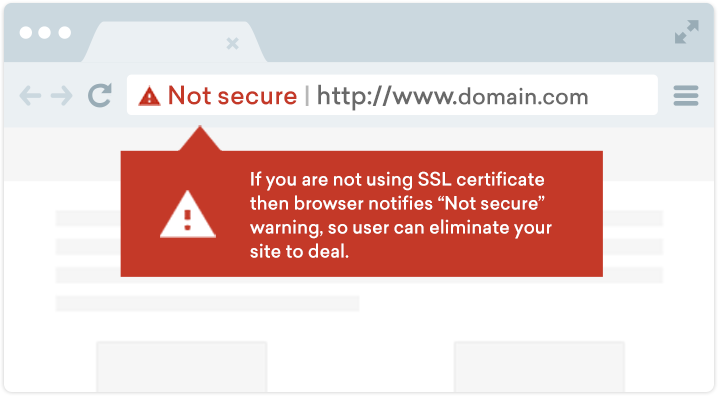 With DV / OV SSL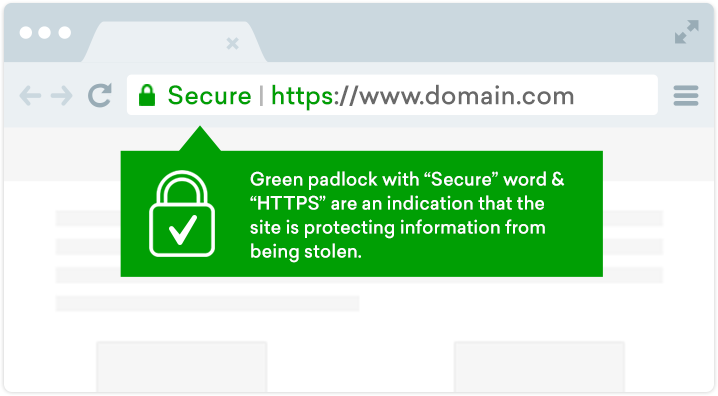 With EV SSL