Code signing certificate uses a digital signature to authenticate the integrity of your code and industry-standard encryption to secure your software which will tell your users that the software or application is safe to download and has not been altered. When users experience "Unknown Publisher" warning, then they overcome apathy, doubt or fear about your downloadable software and avoid installing it. Read More
Strengthen Security to Your Software
Our code signing certificates will protect your software with high-level 256-bit encryption using a latest SHA-2 algorithm and allow digital signature by confirming the code has not been corrupted, so it is impossible to break security and inject or alter your well-developed code.
Display Trustworthy of the Application
As a programmer, it is your responsibility to manage the reputation of your developed software. Inspire confidence of the users by exhibiting your publisher identity, which will prove the software is digitally signed and safe to download.
Reduce Abandonment Rate
When users click to download your software, they can see easily the publisher name that will give surety the downloadable software is secure and publisher is verified. It will help you to reduce abandonment rate of developed application.
The Best Deal You Will Find!
We are pleased to our partnership with leading certificate authorities and always make every effort to client happiness; therefore we offer trusted brands code signing certificates at cheapest price that will enforce your trustworthiness as a publisher.
Pick the right SSL at cheapest price
Code Signing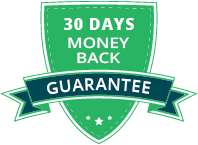 Code Signing Certificates for