An Extended Validation is the highest form of authentication for SSL. The EV SSL certificate comes with the most rigorous vetting and identity background checks to ensure that the website is legit and authentic. The most important feature of EV SSL certificates is that they display a verified company name in all major browsers, which ensures both identity and trustworthiness. When you choose an EV SSL certificate, you are choosing the top-of-the-line in SSL security.
ClickSSL deals with cheap EV SSL certificates and can help you issue EV SSL quickly. Also, you will get 24/7/365 technical support, free site seal, a risk-free 30-day money-back guarantee, and up to a $1.75M warranty. ClickSSL is a leading and global provider of low cost EV SSL Certificates and our prices are up to 64% lower as compared to CAs.
Cheap EV SSL Certificates – Compare & Buy
Buy EV SSL certificate at the cheapest price to get maximum customer trust – up to 64% cheaper than vendor.
Comodo EV SSL
Thawte SSL Web Server EV
GeoTrust True BusinessID with EV
DigiCert Secure Site With EV
DigiCert Secure Site Pro With EV
Our Cheapest Price
$60.00

/yr.

$147.03

/yr.

$173.13

/yr.

$720.00

/yr.

$1034.43

/yr.

Buy Now
Buy Now
Buy Now
Buy Now
Buy Now
CA Price
$431.04

/yr.

$289.03

/yr.

$289.03

/yr.

$961.83

/yr.

$1449.03

/yr.

Secure
Single Domain
Single Domain
Single Domain
Single Domain
Single Domain
Validation Type
Extended
Extended
Extended
Extended
Extended
Issuance Time
3-7 Days
3-7 Days
3-7 Days
3-7 Days
3-7 Days
SSL Encryption
256-bit
256-bit
256-bit
256-bit
256-bit
Key Encryption
2048 bits
2048 bits
2048 bits
2048 bits
2048 bits
Server Licenses
Unlimited
Unlimited
Unlimited
Unlimited
Unlimited
Google Rankings Boost
WebTrust Seal
Reissue Policy
EV Support
Wildcard Support
SAN / UCC Support
Browser Support
99%
99%
99%
99%
99%
OS Support
Smartphone Support
Warranty By CA
USD $1,750,000
USD $1,500,000
USD $1,500,000
USD $1,750,000
USD $1,750,000
Refund Policy
30 days
30 days
30 days
30 days
30 days
Free Reissuance
Support
Buy Now
Buy Now
Buy Now
Buy Now
Buy Now
Buy EV SSL Certificate With Benefits
Enterprise-class services & features that makes Extended Validation certificate amazing.
Enhance Conversion Rates
By choosing an EV SSL Certificate, you can instill trust in potential customers, leading to excessive conversion rates as users feel more comfortable sharing personal details and making online purchases on your website.
Future Proof Business & Reduce Risks
When you purchase an extended validation certificate, CA must have to follow a rigorous vetting process after that; they will allow you to set up the strongest encryption over the website. This process proves your business's trustworthiness, and hackers or shoplifters could not interrupt the users' data.
Manage Brand Reputation
As e-shop owners, we all know the importance of brand reputation in the online market. Extended Validation SSL certificates sturdily inspect an organization's trustworthiness by confirming legalized documents and allocating your full company name, physical location, and other information in the certificate details so that users will easily trust your brand as a legitimate business.
PCI DSS Compliance
EV SSL Certificates meet the requirements of the Payment Card Industry Data Security Standard (PCI DSS), making sure that your website can securely process credit card transactions and maintain compliance.
Lowest Price
The cheap EV SSL certificate starts from $60 per year. ClickSSL is a platinum partner with globally trusted brands and offers Extended Validation SSL at the lowest price to secure your eCommerce enterprises transaction and build an online business reputation.
Google Security
SSL makes your business secure and encourages your website visitors
to get your products or services with confidence.
Without SSL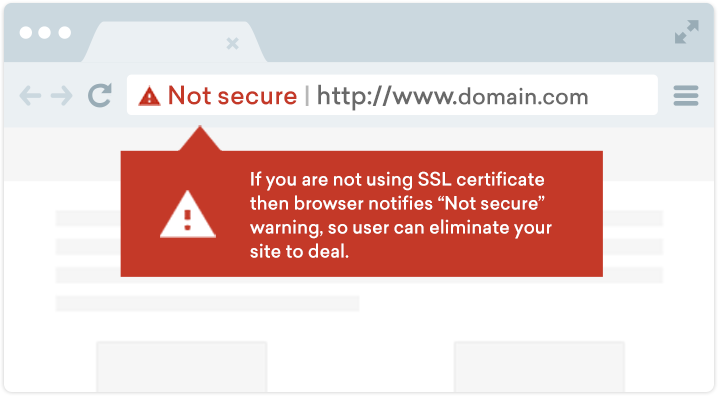 With DV / OV SSL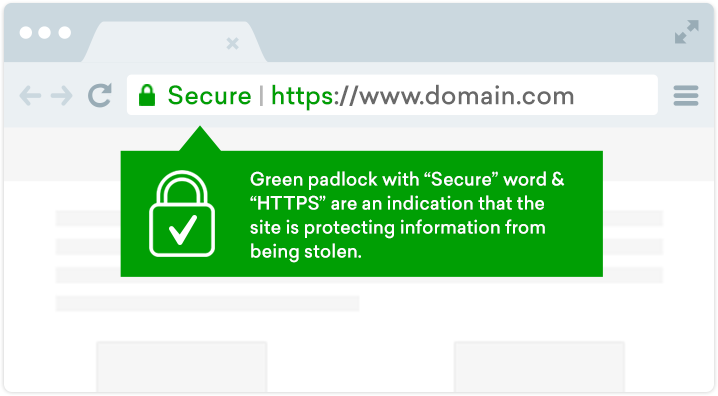 With EV SSL