A Wildcard SSL certificate is an SSL certificate with an asterisk (*) in the domain name. The wildcard character (*) helps secure unlimited subdomains under your main domain. So, a *.domain.com extends its protection to subdomains like www.domain.com, mail.domain.com, store.domain.com, and your entire domain ecosystem. You only pay for a single Wildcard certificate to secure multiple sub-domains. At ClickSSL, you can buy cheap Wildcard SSL certificates from top brands like Comodo, RapidSSL, GeoTrust, and Thawte.
Cheap Wildcard SSL Certificates – Compare & Buy
Buy Wildcard SSL certificate for unlimited subdomain security – Enjoy up to 57% savings
Comodo Positive SSL Wildcard
RapidSSL Wildcard
Comodo PositiveSSL Multi-Domain Wildcard
Thawte Wildcard SSL
GeoTrust True BusinessID Wildcard
Our Cheapest Price
$45.00

/yr.

$100.80

/yr.

$90.00

/yr.

$303.63

/yr.

$347.13

/yr.

Buy Now
Buy Now
Buy Now
Buy Now
Buy Now
CA Price
$239.04

/yr.

$192.37

/yr.

$383.04

/yr.

$579.03

/yr.

$482.37

/yr.

Secure
Unlimited Subdomains
Unlimited Subdomains
Multiple Domains & Its All Subdomains
Unlimited Subdomains
Unlimited Subdomains
Validation Type
Domain
Domain
Domain
Organization
Organization
Issuance Time
10 Minutes
10 Minutes
10 Minutes
1-3 Days
1-3 Days
SSL Encryption
256-bit
256-bit
256-bit
256-bit
256-bit
Key Encryption
2048 bits
2048 bits
2048 bits
2048 bits
2048 bits
Server Licenses
Unlimited
Unlimited
Unlimited
Unlimited
Unlimited
Google Rankings Boost
WebTrust Seal
Reissue Policy
EV Support
Wildcard Support
SAN / UCC Support
Browser Support
99%
99%
99%
99%
99%
OS Support
Smartphone Support
Warranty By CA
USD $10,000
USD $10,000
USD $10,000
USD $1,250,000
USD $1,250,000
Refund Policy
30 days
30 days
30 days
30 days
30 days
Free Reissuance
Support
Buy Now
Buy Now
Buy Now
Buy Now
Buy Now
Buy Wildcard SSL Certificate for Added Benefits
Outstanding Services & Features That Make Wildcard Certificates Amazing
A Single Asterisk (*) – Unlimited Subdomain Security
The key feature that makes Wildcard SSL Certificates stand out is a single asterisk (*). It opens the door to unlimited subdomain protection for your website security needs. This simple wildcard character grants unlimited security coverage with a single certificate. Certificates issued on *.domain.com can secure domain.com and first-level subdomains like blog.domain.com, store.domain.com, etc.
Uniform Security Across Subdomains
ClickSSL provides the cheapest Wildcard SSL certificates without compromising on certificate quality. You can ensure the same level of security across your root domain and all its subdomains. This means strong authentication, 256-bit SSL encryption, and a powerful 2048-bit encryption key. As per the CA/Browser Forum, a 2048-bit RSA private key is extremely resistant to brute-force attacks.
Multi-Server Compatibility
Wildcard certificates come with unlimited server licenses, providing peace of mind. You can easily set up a secure environment even if your sub-domains are hosted on multiple servers. That too without paying any additional charges. Simply install the same certificate on each server where your subdomains are located.
Easy & Cost-effective SSL Management
Buying separate SSL certificates for each subdomain can be expensive. Also, it needs more time and people to manage tasks like generating CSR, buying, renewing, and installing certificates. But, a single Wildcard certificate can fulfill security needs for all your subdomains. Thus, SSL certificate management becomes easier and more cost-effective.
Boosted SEO Rankings
Over the years, Google has continuously adapted its search algorithm to prioritize security and user trust. Google announced earlier that a website with SSL would boost ranking in search engines, and this SSL certificate can fulfill this requirement. However, the importance of SSL in SEO has grown even further with the introduction of Chrome browser updates that label non-HTTPS websites as "Not Secure."
Diversified Brands
At ClickSSL, we prioritize your unique business requirements and recognize the diversity of our customers. That's why we offer a comprehensive range of Wildcard SSL certificates from various trusted authorities, including Comodo, RapidSSL, Thawte, and GeoTrust. With brand variety, you can select the Wildcard certificate that perfectly aligns with your unique needs and enjoy the peace of mind that comes with top-tier security.
24/7 Technical Support
ClickSSL offers 24/7 continuous support for customers, so customers get the actual value of an investment for the SSL certificate. Whether you have questions, face technical challenges, or simply seek guidance, our support team is here to assist you at any hour, making your online experience safer, smoother, and more reliable.
Lowest Prices
Get cheap Wildcard SSL certificates starting from $45.00 per year at ClickSSL. Our commitment to providing the lowest prices extends to leading SSL brands, including Comodo, RapidSSL, Thawte, and GeoTrust. You can enjoy generous discounts of up to 57%.
Cheapest Wildcard SSL FAQs
Google Security
SSL makes your business secure and encourages your website visitors
to get your products or services with confidence.
Without SSL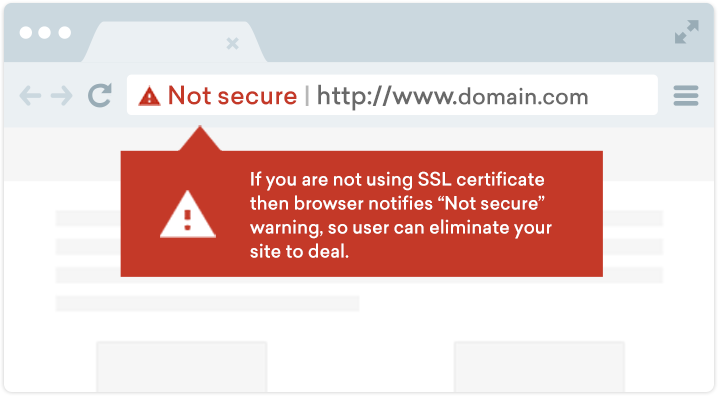 With DV / OV SSL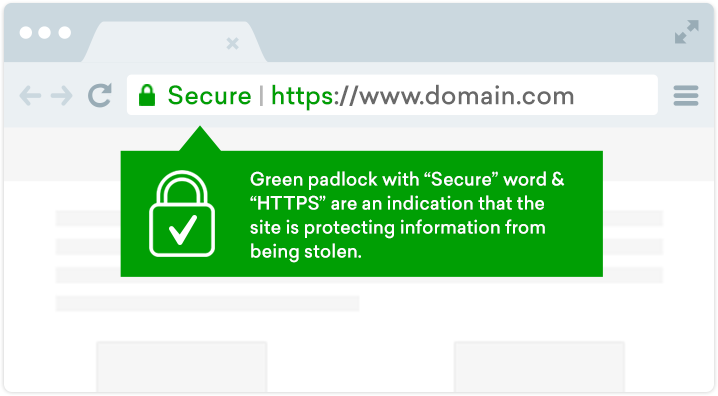 With EV SSL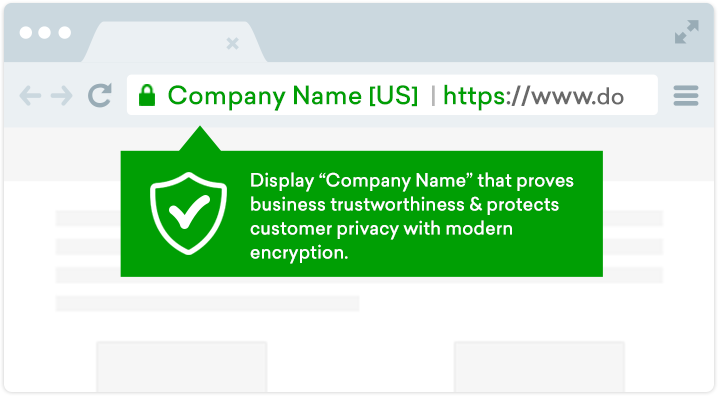 We Assure to Serve

Leading Brands
ClickSSL is platinum partner of leading CAs & offering broad range of SSL certificate products.

Valued Price
You are at right place to get cheapest SSLs; our prices are up to 79% low as compared to CAs.

100% Refund Policy
If you are not satisfied, our all SSL certificates are backed by 30-day 100% money back guarantee.
24×7 Support
Our experts are always active to help you, so you will get instant solutions for your queries.