Thawte EV SSL certificate is very popular in small, medium and large businesses that are looking for extended validation on a limited budget. There are many certificate authorities offering EV SSL, but Thawte offers the cheapest price EV SSL with the strongest encryption and supports internationalized domain names. When we come to the Trust point; Thawte SSL Web Server with EV Certificate will do the best job by providing Green Bar in Browser along with the company name and FREE site seal.
Purchase
Lowest Price in Market
Buy Thawte SSL Web Server with EV Certificate
Validity :
Thawte Price :
$287.04/yr.
ClickSSL Price :
$155.48/yr.
Sale Price :
$139.93/yr.
Buy | Renew
If you choose multi-year subscription, you will have to re-issue your certificate every year to meet the CA/B Forum guidelines. It is a simple, free process.
Read more.
THE PROCESS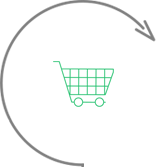 Purchase
License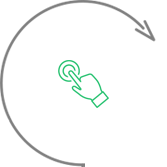 Activate
SSL Cert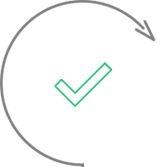 validate
Domain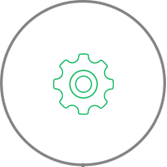 Install
On Website
Features
Get Product Specifications
Product Features
| | |
| --- | --- |
| Certificate Authority | |
| Product Name | Thawte SSL Web Server EV |
| Product Price | $139.93/yr. |
| Purchase | Buy | Renew |
| Secures | Single Domain - Both www and non-www domains |
| Great for | Financial organizations & high volume ecommerce |
| SEO advantages | Use SSL site-wide to get higher ranking in Google SERPs |
| Issuance | 3 to 5 business days |
| Validation | Extended Validation (EV) |
| Certificate Details | Verified domain name, organization name & address |
| Supported Algorithm | SHA-2 enabled |
| Certificate Encryption | 256-bit certificate encryption and 2048-bit key length |
| Server License | Unlimited - No extra cost for additional servers |
| SAN Support | |
| Warranty | USD $1,500,000 Warranty |
| Green Bar | |
| Paperwork | Company documents required |
| Browser Support | 99.9% all desktop and mobile browsers |
| Refund | 30 days full money back guarantee |
| Re-issue | Unlimited during the certificate life-span |
| Site Seal | Dynamic - Thawte Trusted Site Seal |
| Seal-in-Search | |
| Anti-Malware Scan | |
| Vulnerability Assessment | |
Support
Need More Help?
Guarantee
We Assure to Serve
We Guarantee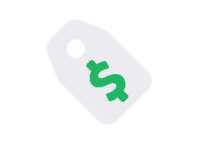 Cheap Prices and Best Support

30 Days Full Refund Guarantee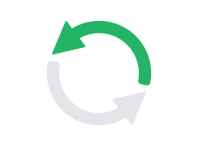 Extra Validity w/ Early Renewals
100% Compatibility:
Browser:

Mobile OS:

Client OS:

Control Panel:

Web Servers:

Get Free Trust Seal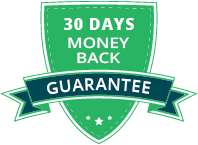 Cheap Thawte EV SSL Features
Strong SSL Encryption
Thawte EV SSL certificate offers an Extended Validation (EV) high-security. This is 256-bit certificate that displays a green bar, https protocol in the address bar and a closed padlock icon in the browser indicating the encryption of the web session. Users can safely perform transactions on a highly reliable and verified website that is protected by Thawte EV that supports a 2048-bit CSR encryption.
Extended Validation + Business Name with Green Text
It is the best product for Finance, Banking, Corporations and Government entities which is also known as Green Bar SSL. It can fulfill your requirement of highest industry standards for identity authentication with strong encryption. It offers a different level of encryption depending upon your client's browser capability and cipher suite installed on your web server. Thawte SSL Web Server with EV will not only provide strong encryption but also displays business name with green text (green bar). Once it is installed on your web server, you can see your business name in the browser before website url. It is proven the fact that the customer prefers trusted website for online transaction. Trust means improved ROI!
Compatibility & Warranty
The Thawte Web Server EV certificate offers 99.9% browser compatibility with smartphone support. This certificate comes with a $1,500,000 warranty from Thawte. Users can secure their "www" and "non-www" websites through this certificate which is issued between 3 to 5 working days. The SSL encryption offered by this certificate is compatible with most of the browsers.
Server Licensing & Reissue Specifications
Thawte EV SSL certificate which is based on the SHA-2 Enabled algorithm allows businesses to build more trust, improve conversion rates through better Google rankings and avail the 30 day, 100% money back refund. You can get free unlimited server licenses that this certificate offers. Additionally, you can also take advantage of the unlimited free reissues that is valid until the validity period of the certificate.
Money Back Guarantee
This certificate comes with full refund policy that enables you to apply for the money back if you are not satisfied with the purchased product. ClickSSL has given the rights to claim money back within 30 days of product purchase in case of any issues after purchase.