The Comodo EV Multi-Domain SSL Certificate is a smart choice to secure your website and safeguard critical data. By offering extended validation, this certificate makes sure that your website's users can rely on it to be reliable and safe. The Comodo EV Multiple Domain SSL Certificate is a highly secure and validated product that meets the PKI standard of X.509. This certificate enables you to secure multiple domains with one certificate, making it a convenient and cost-effective option for website owners. The Comodo EV Multi-Domain SSL Certificate allows you to secure up to 100 domain names and subdomains with a single certificate.
A single EV Multi Domain SSL certificate is enough to protect all e-commerce businesses by allowing multiple SANs. This provides a safe and secure environment to carry out online transactions without being hesitated by cyber threats and phishing attacks. The certificate also provides a monetary warranty of $1,750,000 USD in case of any mis-issuance.
For example, a single Comodo EV MDC SSL can secure your multiple online portals as below.
mydomain1.com
www.mydomain2.net
secure.mydomain3.org
login.mydomain4.co.uk
mydomain5.com.au
anysub.anything.tld
Note: SAN certificate will consider www.domain1.com and domain1.com as 2 (two) separate domains.
Purchase
Lowest Price in Market
Buy Comodo EV Multi-Domain SSL Certificate
Validity :
Comodo Price :
$863.04/yr.
ClickSSL Price :
$230.00/yr.
Sale Price :
$115.00/yr.
Buy | Renew
Note: Default price is for 3 domain licenses, you have to pay more for additional domain licenses.
If you choose a multi-year subscription, you will have to re-issue your certificate every year to meet the CA/B Forum guidelines. It is a simple, free process.
Read more.
THE PROCESS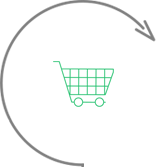 Purchase
License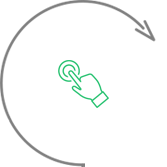 Activate
SSL Cert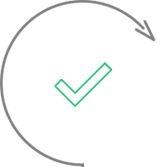 validate
Domain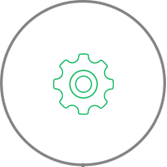 Install
On Website
Features
Get Product Specifications
Product Features
| | |
| --- | --- |
| Certificate Authority | |
| Product Name | Comodo EV Multi Domain SSL |
| Product Price | $115.00/yr. |
| Purchase | Buy | Renew |
| Secures | Up to 100 Domains - Price Includes 3 Domains Pack |
| Great for | Large business, NGO & government websites |
| SEO advantages | Use SSL site-wide to get higher ranking in Google SERPs |
| Issuance | 3 to 5 business days |
| Validation | Extended Validation (EV) |
| Certificate Details | Verified domain name, organization name & address |
| Supported Algorithm | SHA-2 enabled |
| Certificate Encryption | 256-bit certificate encryption and 2048-bit key length |
| Server License | Unlimited - No extra cost for additional servers |
| SAN Support | |
| Warranty | USD $1,750,000 Warranty |
| Paperwork | Company documents required |
| Browser Support | 99.9% all desktop and mobile browsers |
| Refund | 30 days full money back guarantee |
| Re-issue | Unlimited during the certificate life-span |
| Site Seal | Static - Comodo Trust Seal |
| Seal-in-Search | |
| Anti-Malware Scan | |
| Vulnerability Assessment | |
Support
Need More Help?
Guarantee
We Assure to Serve
We Guarantee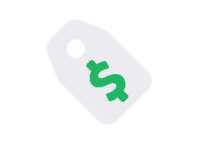 Cheap Prices and Best Support

30 Days Full Refund Guarantee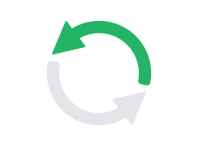 Extra Validity w/ Early Renewals
100% Compatibility:
Browser:

Mobile OS:

Client OS:

Control Panel:

Web Servers:

Compare Similar Products
Comodo EV Multi Domain SSL Features & Benefits
Multi-Domain & SAN Support
The Comodo EV Multi-Domain SSL comes with 3 domain names, giving you the highest level of authentication for all 3 domains with just one certificate. Additionally, you have the ability to add up to 100 domains or subdomains to this certificate, making it a highly effective option in the industry.
Multiple Server Licenses
If your domains are hosted on multiple servers, don't worry Comodo offer unlimited server licenses with their EV Multi-Domain SSL. You don't need to pay the extra cost for additional server licenses.
Extended Validation for Online Credibility
This certificate authenticates the entire online business processing with extended validation. The organization has to pass through a certain authentication process to get this certificate. The certificate is also an ideal solution to fight against online spying and phishing activities.
Cost-effective and Easy Management
It is a wise practice to buy a single certificate Comodo EV MDC SSL for all the domains instead of buying separate certificates for the security of domains and/or subdomains available on your website. It is a win-win situation for any small and large business as it saves huge money.
Well-built Encryption Algorithm
The Comodo EV MDC SSL certificate has utilized the high-level encryption algorithm, which supports SHA256-bit encryption and 2048-bit RSA key. Due to its excellent encryption algorithm, it is not an easy task to interrupt information during online transmissions.