Comodo PositiveSSL Multi Domain Wildcard is sufficient to secure multiple domains and sub-domains by paying a single cost. You will have the ability to secure up to 100 different domain names and their unlimited sub-domains to safe online transactions over your entire business world. Comodo Positive Multi Domain Wildcard SSL follows a domain validation feature that only validates the domain ownership, there is no need to provide additional legal or business-related documents.
When you buy Comodo Multi Domain Wildcard, just add an asterisk (*) just before your domain names to secure wildcard domains. For example: *.yourdomain.com, *.yourdomain2.com, *.anydomain.net, etc.
Comodo Wildcard SAN SSL ensures a quick and fast validation of your online website and allows the supreme level of the 256-bit encryption algorithm for safe and secure online transactions. This high level of encryption algorithm develops confidence among the customers to carry out their personal information without being interrupted by hackers.
Purchase
Lowest Price in Market
Cheap Comodo PositiveSSL Multi Domain Wildcard
Validity :
Comodo Price :
$383.04/yr.
ClickSSL Price :
$220.80/yr.
Sale Price :
$90.00/yr.
Buy | Renew
Note: Default price is for 2 domains licenses, you have to pay more for additional domain license.
If you choose multi-year subscription, you will have to re-issue your certificate every year to meet the CA/B Forum guidelines. It is a simple, free process.
Read more.
THE PROCESS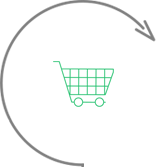 Purchase
License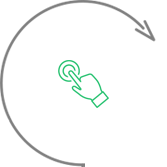 Activate
SSL Cert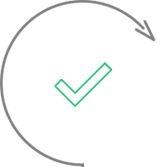 validate
Domain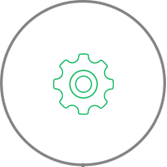 Install
On Website
Features
Get Product Specifications
Product Features
| | |
| --- | --- |
| Certificate Authority | |
| Product Name | Comodo PositiveSSL Multi-Domain Wildcard |
| Product Price | $90.00/yr. |
| Purchase | Buy | Renew |
| Secures | Up to 100 Domains - Price Includes 2 Domains Pack |
| Great for | Ecommerce Online Stores and Large Businesses |
| SEO advantages | Use SSL site-wide to get higher ranking in Google SERPs |
| Issuance | 5 to 10 minutes |
| Validation | Domain Validation (DV) |
| Certificate Details | Display domain name only on certificate |
| Supported Algorithm | SHA-2 enabled |
| Certificate Encryption | 256-bit certificate encryption and 2048-bit key length |
| Server License | Unlimited - No extra cost for additional servers |
| SAN Support | |
| Warranty | USD $10,000 Warranty |
| Paperwork | No Paperwork Required |
| Browser Support | 99.9% all desktop and mobile browsers |
| Refund | 30 days full money back guarantee |
| Re-issue | Unlimited during the certificate life-span |
| Site Seal | Static - Positive SSL Trusted Site Seal |
| Seal-in-Search | |
| Anti-Malware Scan | |
| Vulnerability Assessment | |
Support
Need More Help?
Guarantee
We Assure to Serve
We Guarantee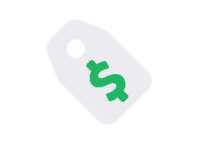 Cheap Prices and Best Support

30 Days Full Refund Guarantee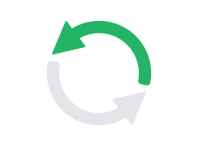 Extra Validity w/ Early Renewals
100% Compatibility:
Browser:

Mobile OS:

Client OS:

Control Panel:

Web Servers:

Buy Comodo Multi Domain Wildcard SSL with Benefits
Great Protection for Entire Business
You do not need to worry about the security of your multiple websites and subdomains, as this certificate will take care of your full business security. You don't need to purchase separate certificates for each domain and sub-domain. Remember a single renewal date rather than keeping track on various renewal dates for multiple domains is sufficient with this SSL certificate.
Reasonable Price – Best Support
We at ClickSSL provide a Comodo Positive Multi Domain Wildcard SSL at an unbelievably cost-effective price of $90.00/yr. You will hardly find such the cheapest price anywhere in the SSL industry. Moreover, you will get 24 x 7 technical support in order to sort out the issues facing our customers.
Easy and Simple Management
You can save a lot of money by purchasing a single certificate PositiveSSL Multi-Domain Wildcard for securing multiple subdomains. It will support more than 100 domains. Further, you will have single and smooth certificate management that can save your certificate from being expired.
Multiple Server Licenses
Comodo PositiveSSL Multi-Domain Wildcard certificate provides you with unlimited server licenses. It enables you to deploy this product on multiple servers available in your organization. You do not need even an individual IP address if you have the SNI feature enabled on the server.
Uses Strongest Encryption Algorithm
This certificate offers the 2048-bit key strength that makes the certificate robust and customers feel secure on your website. Comodo PositiveSSL Multi Domain Wildcard maintains a high level of a 256-bit encryption algorithm that encodes the data into the infrangible piece of string.
Display Free Secure Site Seal
Comodo Multi Domain Wildcard SSL certificate includes a secure site seal to ensure the customers regarding the safety measures taken to protect the online business transaction through the website. Customers feel confident about website security when they observe a secure site seal on your web pages.