Comodo PositiveSSL certificate is an inexpensive SSL certificate that allows strong security even to low volume businesses. Positive SSL certificate does not involve in verification of legal documents and other agreements but follows a simple automated validation process in which only domain of ownership is checked. Comodo issued PositiveSSL within few minutes after checking domain name authenticity. This Comodo product will work with both www and non-www domains, it means whatever version of your domain name you keep in CSR, the certificate will support it.
Purchase
Lowest Price in Market
Buy Comodo PositiveSSL
Validity :
Comodo Price :
$49.00/yr.
ClickSSL Price :
$18.00/yr.
Discount Price :
$13.50/yr.
Buy | Renew
We are offering huge discounts on purchase or renew Comodo Positive SSL, you should go with multiple years option for more cheaper prices.
THE PROCESS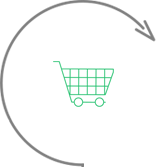 Purchase
License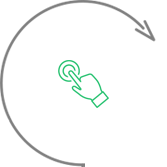 Activate
SSL Cert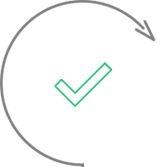 validate
Domain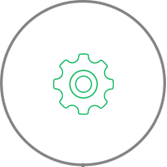 Install
On Website
Features
Get Product Specifications
Product Features
| | |
| --- | --- |
| Certificate Authority | |
| Product Name | Comodo PositiveSSL Certificate |
| Product Price | $13.50/yr. |
| Purchase | Buy | Renew |
| Secures | Single Domain - Both www and non-www domains |
| Great for | Basic website security |
| SEO advantages | Use SSL site-wide to get higher ranking in Google SERPs |
| Issuance | 2 to 5 minutes |
| Validation | Domain Validation (DV) |
| Certificate Details | Display domain name only on certificate |
| Supported Algorithm | SHA-2 enabled |
| Certificate Encryption | 256-bit certificate encryption and 2048-bit key length |
| Server License | Unlimited - No extra cost for additional servers |
| SAN Support | |
| Warranty | USD $10,000 Warranty |
| Green Bar | |
| Paperwork | No Paperwork Required |
| Browser Support | 99.9% all desktop and mobile browsers |
| Refund | 30 days full money back guarantee |
| Re-issue | Unlimited during the certificate life-span |
| Site Seal | Static - Positive SSL Trusted Site Seal |
| Seal-in-Search | |
| Anti-Malware Scan | |
| Vulnerability Assessment | |
Support
Need More Help?
Guarantee
We Assure to Serve
We Guarantee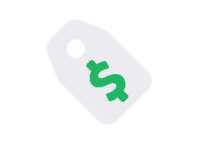 Cheap Prices and Best Support

30 Days Full Refund Guarantee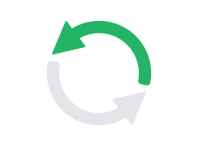 Extra Validity w/ Early Renewals
100% Compatibility:
Browser:

Mobile OS:

Client OS:

Control Panel:

Web Servers:

Compare Similar Products

RapidSSL Certificate
/ Year


GeoTrust QuickSSL Premium
/ Year
Comodo PositiveSSL Features
Robust Encryption
The bigger the SSL key, the harder for hackers to break it, therefore, Comodo use 2048-bit key that makes it harder for hackers to break encoded online information that travels between browser and server endpoints. All transactions happen on your website will have strong 256-bit encryption that makes it difficult to comprehend the encrypted information.
99 % Browsers Compitibility
Currently, most browsers, servers, and OS run on current algorithm therefore, this Comodo certificate is most compatible with all browsers. Customers will have smooth browsing experience on your website hence, there is no concern of SSL warnings generally occurred while visiting incompatible website.
Assured Warranty
In case, Comodo erroneously issues the wrong certificate, there is $10K warranty amount protection for such mis-issuance. Thus, Comodo offers peace of mind along with strong encryption.
Free Site Seal
Comodo offers free site seal that helps business owners to attract visitors and customers on their website. Customers easily recognize the site seal and know the security status of the website.
Unlimited Re-issuance
In case change in organization name, loss of private key, a website owner can reissue the certificate with a creation of new CSR. Reissues are free of cost during the lifespan of the certificate.
Lowest Price in the Market
ClickSSL is a worldwide reseller of Comodo and pleased to offer Comodo Positive SSL certificate at cheap price to current and potential customers. ClickSSL brings the same quality product as you directly purchase from the Comodo authority. At ClickSSL, you will have the huge discount that will save hard-earned money.