Comodo UCC SSL certificate exclusively supports Microsoft environment including Exchange setups. UCC SSL certificate serves better for Microsoft Exchange Servers (2007, 2010, 2013 and 2016) and its services like mail, webmail, outlook and auto-discover plus Office Communications Servers, Mobile Device Manager, and internet websites.
Comodo Unified Communications certificate can be used for validation of primary domain and other SAN domains thus securing the entire business website's data. It allows us to add up to 100 subject alternative names to safeguard multiple domains. Once you purchase the Comodo UCC certificate, you can add other SANs during the lifespan of the certificate.
Purchase
Lowest Price in Market
Cheap Comodo UCC SSL Certificate
Validity :
Comodo Price :
$273.60/yr.
ClickSSL Price :
$127.84/yr.
Sale Price :
$63.92/yr.
Buy | Renew
Note: Default price is for 3 domains licenses, you have to pay more for additional domain license.
If you choose a multi-year subscription, you must re-issue your certificate every year to meet the CA/B Forum guidelines. It is a simple, free process.
Read more.
THE PROCESS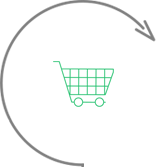 Purchase
License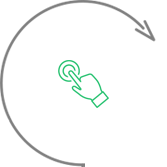 Activate
SSL Cert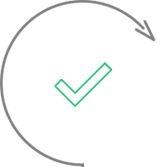 validate
Domain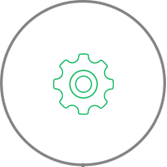 Install
On Website
Features
Get Product Specifications
Product Features
| | |
| --- | --- |
| Certificate Authority | |
| Product Name | Comodo UCC / Exchange SSL |
| Product Price | $63.92/yr. |
| Purchase | Buy | Renew |
| Secures | Up to 100 Domains - Price Includes 3 Domains Pack |
| Great for | Microsoft exchange & Office communication server |
| SEO advantages | Use SSL site-wide to get higher ranking in Google SERPs |
| Issuance | 5 to 10 minutes |
| Validation | Domain Validation (DV) |
| Certificate Details | Display domain name only on certificate |
| Supported Algorithm | SHA-2 enabled |
| Certificate Encryption | 256-bit certificate encryption and 2048-bit key length |
| Server License | Unlimited - No extra cost for additional servers |
| SAN Support | |
| Warranty | USD $250,000 Warranty |
| Paperwork | No Paperwork Required |
| Browser Support | 99.9% all desktop and mobile browsers |
| Refund | 30 days full money back guarantee |
| Re-issue | Unlimited during the certificate life-span |
| Site Seal | Static - Comodo Trust Seal |
| Seal-in-Search | |
| Anti-Malware Scan | |
| Vulnerability Assessment | |
Support
Need More Help?
Guarantee
We Assure to Serve
We Guarantee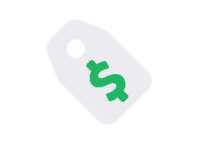 Cheap Prices and Best Support

30 Days Full Refund Guarantee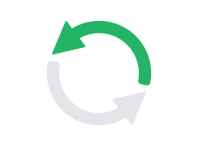 Extra Validity w/ Early Renewals
100% Compatibility:
Browser:

Mobile OS:

Client OS:

Control Panel:

Web Servers:

Get Free Trust Seal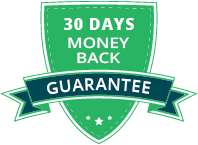 Buy UCC SSL Certificate With Benefits
A Single Shelter to Cover Multiple Needs
Comodo UCC Exchange Server Certificate can secure multiple domains, hostnames, and server applications, this makes your entire exchange server environment safe and secure with a single certificate. It is an ideal solution to cover the entire online business transactions which are running through multiple websites.
Strengthen Encryption Everywhere
It uses the best encryption algorithm for securing multiple domains. The CSR encryption is utilized up to 2048-bit and 256-bit SSL encryption. It supports the strongest SHA-2 algorithm so it is not possible to break security for sniffing activities during online communications.
Unlimited Server Licenses
Comodo UCC certificate has come up with multiple server licenses. You need not purchase separate licenses for each and every server. You can install the same certificate on multiple servers and save your valuable money.
Quick Issuance – No Paperwork Require
It takes hardly 5-10 minutes to issue the certificate from your purchase time. Due to the automated domain verification process, it will be delivered fast for the convenience of the certificate purchaser. You can immediately enable the strongest security on your website without providing any documents for validation.
Display "TrustLogo" to Boost Confidence
This certificate includes the trust seal in order to boost confidence from the customer's side. Comodo Unified Communications certificate allows customers to carry out their transactions without hesitation regarding cyber threats and sniffing. It provides a safe environment to carry out online transactions.
Incomparable Services from ClickSSL
ClickSSL provides a UCC SSL certificate at the cheapest price. It serves as the clock technical support facility in order to solve various technical issues while using the certificate for the online business. ClickSSL also brings a 100% money-back policy within 30 days from their purchase date, unlimited re-issuance during the certificate lifespan, and easy order management inventory.