DigiCert Secure Site Pro SSL certificate shows your visitors that your business is authenticated with modern encryption, and their information will remain safe on your site. The certificate carries many features, including warranty, refund policy, SEO advantages, SHA-2 algorithm, and many others. You will also have a DigiCert secure site seal that is seen as the most trusted on the internet and is a mark of a secure website. Moreover, the certificate offers easy certificate management for all added SANs and primary domains.
Purchase
Lowest Price in Market
Buy DigiCert Secure Site Pro SSL Certificate
Validity :
DigiCert Price :
$961.83/yr.
ClickSSL Price :
$772.37/yr.
Sale Price :
$695.13/yr.
Buy | Renew
Note: Default price is for a single domain license, you have to pay more for an additional domain license.
If you choose a multi-year subscription, you will have to re-issue your certificate every year to meet the CA/B Forum guidelines. It is a simple, free process.
Read more.
THE PROCESS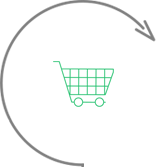 Purchase
License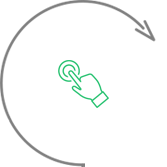 Activate
SSL Cert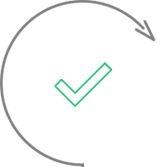 validate
Domain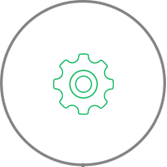 Install
On Website
Features
Get Product Specifications
Product Features
| | |
| --- | --- |
| Certificate Authority | |
| Product Name | DigiCert Secure Site Pro |
| Product Price | $695.13/yr. |
| Purchase | Buy | Renew |
| Secures | Single Domain - Both www and non-www domains |
| Great for | Hosting providers and large volume online businesses |
| SEO advantages | Use SSL site-wide to get higher ranking in Google SERPs |
| Issuance | 1 to 3 business days |
| Validation | Organization Validation (OV) |
| Certificate Details | Display domain name & business name on certificate |
| Supported Algorithm | SHA-2 enabled |
| Certificate Encryption | 256-bit certificate encryption and 2048-bit key length |
| Server License | Unlimited Server Licenses |
| SAN Support | |
| Warranty | USD $1,500,000 Warranty |
| Paperwork | Company documents required |
| Browser Support | 99.9% all desktop and mobile browsers |
| Refund | 30 days full money back guarantee |
| Re-issue | Unlimited during the certificate life-span |
| Site Seal | Dynamic – most trusted "DigiCert Secured Seal" |
| Seal-in-Search | |
| Anti-Malware Scan | |
| Vulnerability Assessment | |
Support
Need More Help?
Guarantee
We Assure to Serve
We Guarantee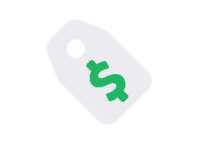 Cheap Prices and Best Support

30 Days Full Refund Guarantee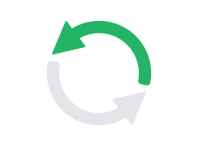 Extra Validity w/ Early Renewals
100% Compatibility:
Browser:

Mobile OS:

Client OS:

Control Panel:

Web Servers:

Get Free Trust Seal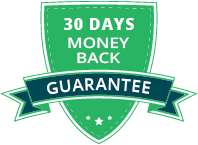 Compare Similar Products

DigiCert Secure Site
/ Year

DigiCert Secure Site with EV
/ Year

DigiCert Secure Site Pro with EV
/ Year
Benefits of DigiCert Secure Site Pro SSL Certificate
WWW and Non-WWW Domains
DigiCert Secure Site Pro certificate is a single certificate solution that covers both FQDN and its non-www version. A customer does not need to purchase an additional certificate to cover a non-www version. Both domains will work with HTTPS and shows a padlock in the address bar. However, most browsers have now started to hide www before the domain name.
SHA-2 Modern Encryption
The certificate brings a high encryption level that is recommended by the CA/Browser forum. A 256-bit or SHA-2 encryption keeps online transactions secure during the transition. Cyber culprits cannot capture ongoing information. When a visitor sees a secured padlock and HTTPS, they realize the site's strong security and would like to interact with the website without fear.
Boost Search Engine Rankings
DigiCert Secure Site Pro certificate is an ideal way to boost search ranking; thus, you can get new visitors when your site goes up in the search engine. It could help in an increase in the ROI of business soon. Google has considered an SSL certificate as a ranking factor, and many organizations have now started to get an SSL certificate so, why should you wait now?
SAN Support – Secure Multiple Domains
You can add multiple domains to this certificate; you do not need to purchase an additional certificate for your new domains. You can add up to 24 new domains in this certificate along with a primary domain. All SAN domains will have the same encryption strength; also, you can install the same certificate on another server in case the SAN domains are set on different servers.