ERR_SSL_VERSION_INTERFERENCE is an SSL error that usually appears in Google Chrome when a site (server) uses TLS1.3.
Getting the ERR_SSL_VERSION_INTERFERENCE error on your screen is one of the most frustrating experiences–especially when you're searching for crucial info on the web or when you're navigating on your favorite sites. To make it even worse, Google sometimes tries to 'scare you off' by suggesting that the website you're trying to access is unsafe.

What Caused the ERR_SSL_VERSION_INTERFERENCE error on my computer?
Now, this is a common error, and the most surprising thing about it is that it's usually not easy to discern its root cause. From incorrectly set dates and times to cache data, TLS problems, antivirus software problems, and corrupt or incomplete file installations, etc. it can be mind-numbing trying to find the root cause of this error.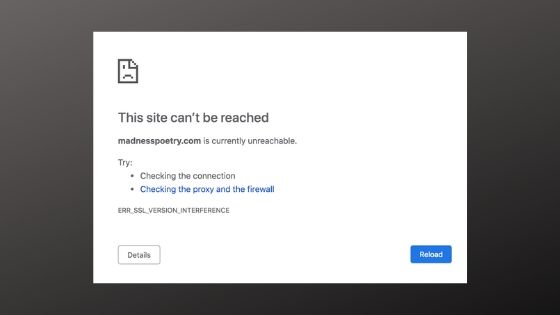 Don't worry, though, because we'll help you find your way out. Read on as we explore with you some of the foolproof options for clearing this error.
How to Fix ERR_SSL_VERSION_INTERFERENCE Error?
Let's discuss step-by-step ways to fix this error on Google chrome.
1. Clear Your Browsing Data
When you use Chrome to access the internet, it saves (Caches) the web pages and files on the sites you visit most often. This is done to ensure that the next time you visit the pages, they load quickly.
After some time, the cached data can eat your disk space, making it difficult to browse websites because of shallow disk space. If this is the cause of the ERR_SSL_VERSION_INTERFERENCE warning on your browser, it's advisable that you clear Chrome's cached data.
Here's how to clear Google Chrome browsing/cached data in two options.
Option 1
Step 1: Start Google Chrome.
Step 2: Press Cntrl+Shift+Delete to clear the browsing data.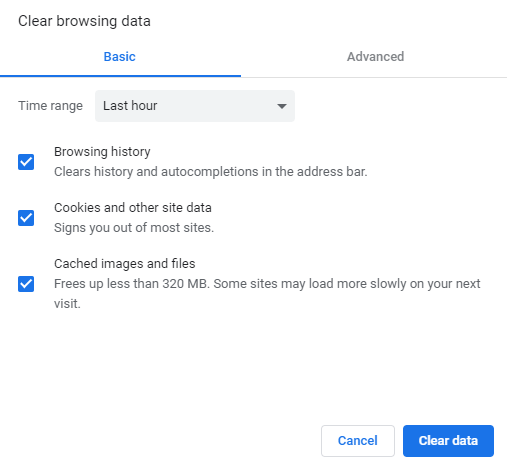 Option 2
Step 1: Start Google Chrome.
Step 2: Open the Menu icon then select History.
Step 3: Check browsing history, cached images, and file boxes then select 'Clear browsing data.'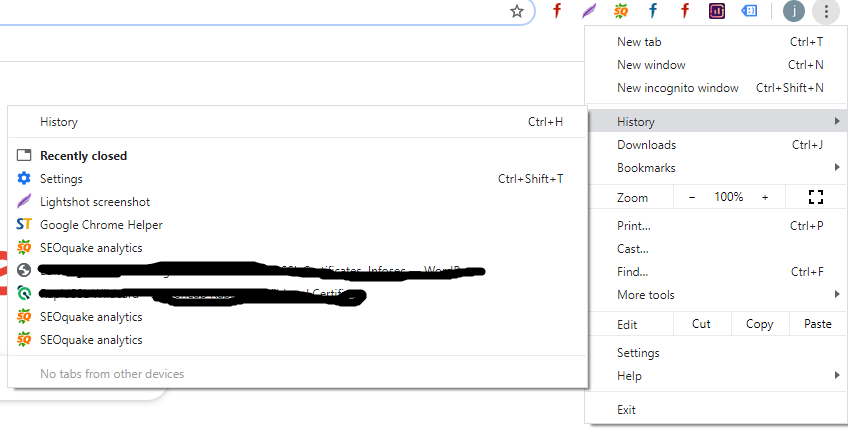 This will clear the browsing history and cached data to increase your browsing speed and get rid of the error message. This action is safe and will not interfere with data you stored on your browsers like bookmarks and home page etc. Don't miss to read about How to View SSL Certificate Details in Every Browser.
2. Disable TLS 1.3
If you're blocked from accessing the internet via Google Chrome due to TLS 1.3 (Transport Layer Security), you must disable it.
It may happen that TLS 1.3 security features are incompatible with the SSL installed on Google Chrome. To disable TLS 1.3, open Chrome then types chrome://flags/#tls13-variant on the address bar.
Locate TLS 1.3 then open the drop-down menu next to it. Disable it by setting it as 'Disabled.' Relaunch your browser and try accessing the internet to see if the problem is solved.
3. Check SSL certificate
When a user tries to visit the website may face this issue due to misconfiguration of a server or certificate. You can scan an SSL certificate with the SSL checker tool. If there is any issue with the certificate during the test you can contact your hosting provider to fix the error.
4. Setting Dates and Times Correctly
The Security certificates used on the websites are usually only valid for a specific period. After the elapse of that period, they're deemed expired, and Google blocks you from accessing the sites because of the risks due to a lack of updated security certificates.
Now, the site you visit may be valid, but its validity dates don't match your computer's clock making it difficult for Google Chrome to verify if the site is authentic or not.
This could be the reason why you're landing on the error page. Solve this problem by updating the dates and time zone of your computer.
5. Flush DNS Cache
The DNS cache helps streamline the process of DNS lookup to resolve domain names of specific IP addresses. However, if it isn't managed well, it may compromise network security and web page access.
To avoid this, you'll have to flush your computer DNS cache using these steps.
Step 1: Open your computer.
Step 2: Press the Windows key+S to open the search box.
Step 3: Type Command Prompt on the search box and from the resulting options, right-click command prompt, then select 'Run as Administrator'.
Step 4: Check when the command prompt is up then run this command:
ipconfig /flushdns.
Once the process is finished, there will be a message stating that the Windows IP configuration is successful for flushing DNS Resolver Cache.
6. Remove Conflicting Browser Extensions
From helping you safeguard your online privacy to utilizing Chrome to meet your business preferences, etc., browser extensions are some of the must-have tools for business owners today. Not all of them may work with Chrome anyway, and in case of a miss-match, the extensions may clash with the browser rendering internet access impossible.
This shouldn't be the case. If it's the extensions that are blocking you from accessing some web pages, you must get rid of them.
Ideally, it's recommendable that you disable all of them and then check if the problem is resolved. If it's fixed, begin installing the extensions one by one to spot the one causing the issues and get rid of it.
Here's how to remove browser extensions in Chrome;
Step 1: Start Chrome.
Step 2: Open Menu and select More.
Step 3: Navigate to Tools, and then select extensions.
Step 4: Select the extensions you wish to remove then click 'Remove.'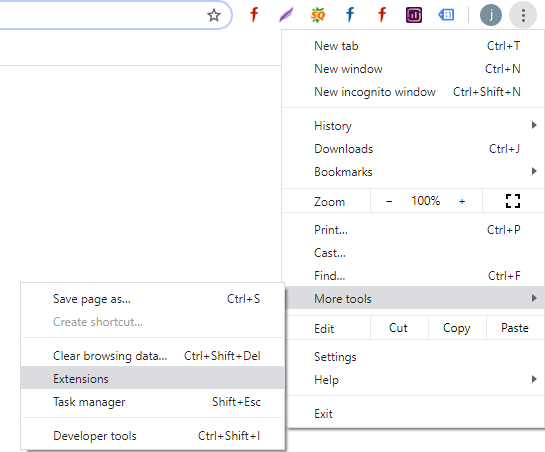 7. Disabling Third Party-Antivirus
The role of an antivirus is to keep you safe from threats and any malicious web pages. It achieves this by scanning the SSL/TLS protocols used on the websites you visit.
If it deems such protocols to be unsafe, it blocks you from accessing the sites. An unreliable antivirus may, however, conflict even with legit SSL/TLS protocols.
To check if your third-party antivirus is interfering with your online activity, it's advisable that you temporarily disable it. If the problem resolves, your best bet would be to switch to more reputable antivirus software.
If the problem persists, enable the antivirus software and check other issues like internet connectivity, etc.
QUIC (Quick UDP Internet Connections) protocol was designed by Google to make the internet more effective and faster. It's still in the experimental stages where it's also being used to try and boost the graphics of online games.
Because of still in the experimental stages, this protocol can be unstable and bar you from accessing some web pages. To fix this, check first if your Google Browser has this feature enabled then disable it.
Here's how to find and disable it;
Step 1: Launch Google Chrome.
Step 2: On the address bar, type/paste chrome://flags/#enable-quick

If it's enabled, you'll see at the top of your screen that Experimental Quick Protocol was enabled by default. Be sure to disable it, then relaunch your browser and try visiting your favorite web pages.
Bottom Line for ERR_SSL_VERSION_INTERFERENCE
Any of these options should help fix the ERR_SSL_VERSION_INTERFERENCE error on your screen. If all of them fail, the problem may be with your browser. Reset then launch it again.
Related SSL Error Solution: