Step by Step Guide to to Install Wildcard SSL Certificate In IIS 7
After purchasing a Wildcard SSL certificate for your business, the main question that puzzles every user is installation of Wildcard SSL Certificate in IIS 7. If you fail to install your SSL properly, then it creates difficulty for your clients in accessing your secured website. In this piece of content, we are going to reveal the installation of a Wildcard certificate on IIS7.
However, many users find it difficult to install Wildcard on their server especially IIS7. Wildcard SSL is one of the best security certificates to secure unlimited subdomains. Before installing Wildcard in IIS 7, you have to generate CSR (certificate signing request) as initial information for which the certificate request is made. Let us see them step by step.
How to Install Wildcard SSL Certificate In IIS 7?
It is essential for webmasters to generate CSR before start the installation of a Wildcard SSL certificate on their IIS 7 server. Here you can find step by step process that explains how to generate CSR for Wildcard SSL certificate in IIS 7.
Using a text editor, copy the SSL Certificate text, from the bottom of this email (including the —–BEGIN CERTIFICATE—– and —–END CERTIFICATE—– lines) and Save As yourdomain.crt on your server desktop.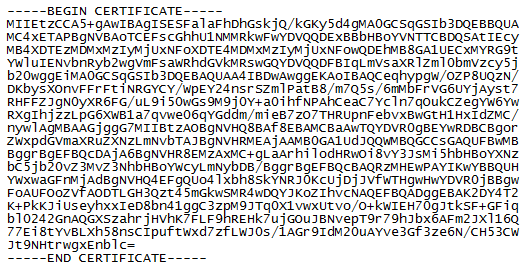 Start the Internet Services Manager and click on the Server Name and double-click on "Server Certificates".

Click on "Complete Certificate Request" which exists in on the right side of screen.
Browse your certificate file and furnish a friendly user name.
Click "OK" button to install the certificate.
Bind your Website
Bind the HTTPS protocol in IIS 7 requires to your website and then allocate an installed certificate to be applied to secure that website.
After installing SSL certificate just apply a name to your server from "connection" menu. Under "site" option, choose the web site, which you need to protect. Now from the right corner of screen select "Action menu" and click on "binding" and a site-binding window will appear.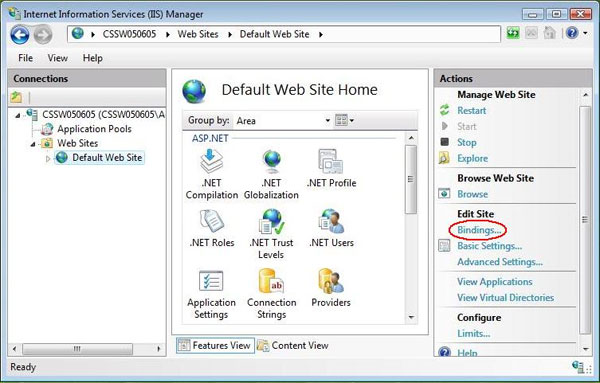 Finally, click "ADD" and a window will open where you choose "http" under Type menu and select "All unassigned" or IP Address of the site in IP address menu and in port column a number "443" is shown. Now specify SSL certificate in column which was installed previously.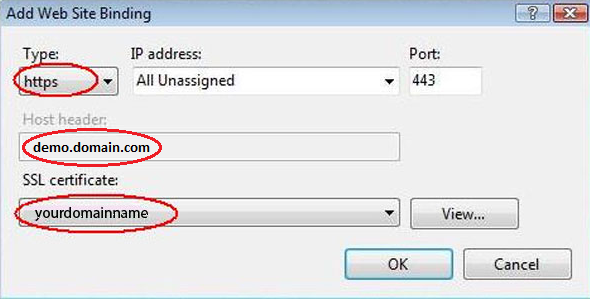 Then click on "OK".
Your Wildcard SSL certificate installation is complete.
Restart your Microsoft IIS 7 to complete the process.