Code Signing Certificate for Java
, secures your java code and increase the trust of the customers by helping them in easy downloading of the code with error free execution. It secures the .jar files and Java applications for desktops and mobile devices including applets. Users will trust the secured code and could easily download it without facing of warning messages.
With Code Signing Certificate, you can increase the trustworthiness of your brand and will be able to attract a number of users.
Pick the right SSL at cheapest price
Code Signing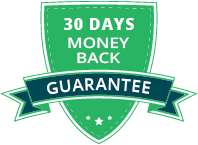 Features and Benefits of Java Code Signing Certificate
For enrolling the certificate you will need to have a Certificate Signing Request. For more detailed description on enrollment please visit (dedicated link).

Eminent Features:
Protect the .jar files for desktop and Netscape Objects by digital signature.
Full support for SHA-2 Secure Hash Algorithm.
Acknowledged by Java Runtime Environment (JRE).
Advantages and Benefits:
Assure the users that the code and content of your website are safe to download.
Secures the integrity of your brand and enhances the users' trust with digital sign.
Eliminates the wastage of time in maintaining the code through free timestamp.