Comodo EV Code signing certificate binds the software code with robust digital signature. Microsoft SmartScreen filter removes scary warning facing during unknown downloading of a software and gives a reputation to application immediately. The certificate ensures that the code is not changed since it is digitally signed as a result, there will be an increase in downloads.
Comodo EV Code Signing include the benefits of your regular code signing certificates in addition to the increased security offered by a rigorous vetting process and two-factor authentication- experience enhanced customer satisfaction.
Purchase
Lowest Price in Market
Buy Comodo EV Code Signing Certificate
Validity :
Comodo Price :
$299.00/yr.
ClickSSL Price :
$299.00/yr.
Sale Price :
$225.00/yr.
Buy | Renew
THE PROCESS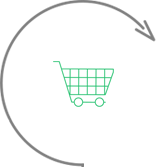 Purchase
License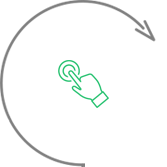 Activate
SSL Cert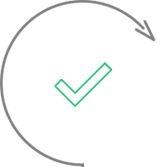 validate
Domain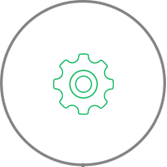 Install
On Website
Features
Get Product Specifications
Product Features
| | |
| --- | --- |
| Certificate Authority | |
| Product Name | Comodo EV Code Signing Certificate |
| Product Price | $225.00/yr. |
| Purchase | Buy | Renew |
| Secures | Software & Applications |
| Great for | Digital sign your code and content |
| SEO advantages | Use SSL site-wide to get higher ranking in Google SERPs |
| Issuance | 1 to 5 business days |
| Validation | Extended Validation (EV) |
| Certificate Details | Verified publisher identity |
| Supported Algorithm | SHA-2 enabled |
| Certificate Encryption | 3072-bit or 4096-bit |
| Server License | |
| SAN Support | |
| Warranty | |
| Green Bar | |
| Paperwork | Company documents required |
| Browser Support | 99.9% all desktop and mobile browsers |
| Refund | 30 days full money back guarantee |
| Re-issue | |
| Site Seal | |
| Seal-in-Search | |
| Anti-Malware Scan | |
| Vulnerability Assessment | |
Support
Need More Help?
Guarantee
We Assure to Serve
We Guarantee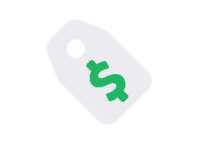 Cheap Prices and Best Support

30 Days Full Refund Guarantee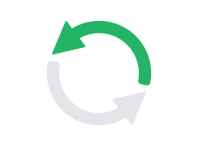 Extra Validity w/ Early Renewals
100% Compatibility:
Windows 8 & 10
Silverlight
Mozilla
Get Free Trust Seal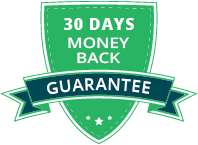 Cheap Comodo EV Code Signing Certificate Features
Certificate Stored on USB Token
Usually, the private key remains on a server, which applies the sign on the code. However, if any unauthorized access to the private key, it gets compromised. While in EV Code Signing certificate allows keeping private key on an external hardware token to avoid unknown third-party access. So, there are negligible chances of a private key being compromised.
Two-factor Authentication
It enables two-factor authentication as you have an encrypted and password protected USB token to sign your software or application code. Thus, it is identical difficult to guess your credentials and steal it from verified publisher for malicious actors.
Instant SmartScreen Reputation
Comodo EV Code Signing cert establishes your business reputation with the Microsoft Smart Screen filter feature that checks downloadable software against malicious and trustworthy downloaded programs. If software falls in a malicious category or is found suspicious, the SmartScreen filter shows a warning to the user. Thus, users get an immediate reputation for software's reliability as well publisher.
Strict Extended Vetting Process
EV Code signing comes with extended validation that requires an extensive validation process. The validation process takes up to 5 days and establishes the identity of a company/publisher. The authority checks company's operational and legal existence with third-party resources. The company address and type of organization will be shown in the certificate.
Timestamp Enabled
Let your customers know the validity of their certificate with the Timestamp feature. The timestamp is a data strand that is included with the signature when a code or application is signed. The timestamp keeps software code alive in case of certificate expiry.