Comodo Code Signing certificate authenticates software code and makes your users free from unknown publisher warnings appearing during software downloads. The certificate is at its best, assures that the signed code has not been altered once it is signed, and end-users easily download the software without any hesitation. As a software/application developer, Comodo Code Signing establishes trust in your software, thus increasing their confidence and software downloads. Besides, Comodo code signing certificate is highly compatible with almost all browsers and comes with 30-day money-back guarantee.
Purchase
Lowest Price in Market
Cheap Comodo Code Signing Certificate
Validity :
Comodo Price :
$266.00/yr.
ClickSSL Price :
$226.00/yr.
Buy | Renew
THE PROCESS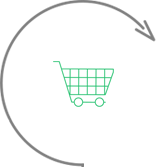 Purchase
License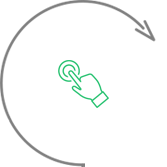 Activate
SSL Cert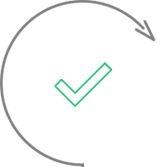 validate
Domain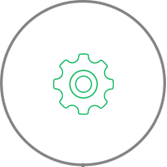 Install
On Website
Features
Get Product Specifications
Product Features
| | |
| --- | --- |
| Certificate Authority | |
| Product Name | Comodo Code Signing Certificate |
| Product Price | $226.00/yr. |
| Purchase | Buy | Renew |
| Secures | Software & Applications |
| Great for | Digital sign your code and content |
| Delivery Method | USB Token |
| Issuance | 1 to 3 business days |
| Validation | Organization Validation (OV) |
| Certificate Details | Verified publisher identity |
| Supported Algorithm | SHA-2 enabled |
| Certificate Encryption | 3072-bit or 4096-bit |
| Server License | |
| SAN Support | |
| Warranty | |
| Paperwork | Company documents required |
| Browser Support | 99.9% all desktop and mobile browsers |
| Refund | 30 days full money back guarantee |
| Re-issue | |
| Site Seal | |
| Seal-in-Search | |
| Anti-Malware Scan | |
| Vulnerability Assessment | |
Support
Need More Help?
Guarantee
We Assure to Serve
We Guarantee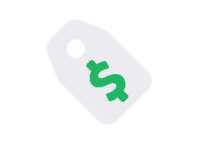 Cheap Prices and Best Support

30 Days Full Refund Guarantee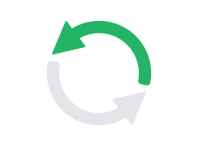 Extra Validity w/ Early Renewals
100% Compatibility:
Windows 8 & 10
Silverlight
Mozilla
Get Free Trust Seal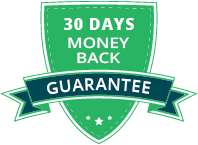 Benefits of Comodo Code Signing Certificate
Authenticity and Trustworthy
Comodo Code Signing certificate assures software developers and downloaders that software code is safe to download and trustworthy. The certificate offers an organization validation that checks a business's operational and legal existence and verifies a business's identity over the web. The authority will arrange a telephone verification and third-party business source verification, including BBB.com and D&B listings.
Compatibility and Integrity
Microsoft Authenticode, Java, Adobe AIR, Mozilla Objects, Microsoft VBA, Apple applications, and MS Office- all these major platforms are compatible with Comodo Code Signing solves incompatibility issues. Even when you sign a code with a code signing certificate, the CA confirms the signer as the software author. If any changes are there in the code in the future, the certificate will alert the end-user. So, you relax about the code alteration by any third party.
Timestamp
The timestamp is an essential part of a code signing certificate that allows users to recognize the code signing signature even if the certificate has already expired. Timestamp conserves the valid signature in case of a certificate revocation due to a key compromise; anything signed before the revocation date will continue to work.
Cheap Price
We have premium partnership with Comodo CA and offers you cheap Comodo code signing certificate to your boost up software code integrity, user trust and number of downloads.
Money Back Guarantee
Comodo Code Signing certificate comes with 30-day money-back guarantee if the purchaser does not want to keep products. We refund the full amount to the buyer if they claim within 30 days of product purchase. There will be no questions asked at the time of the refund.