Code Signing Certificate for Microsoft Office and VBA
secures the Microsoft Visual Basic for Applications macro projects and Microsoft Office applications.
Code signing certificate assures the security of the integrity of your code, content and the reputation of your brand. This ensures the user that your code is secure whether it is online or to be purchased.
Code Signing Certificate for Microsoft Office and VBA secures VBA objects, scripts and macros for Microsoft Office.doc, .xls and .ppt files by digital signature.
Pick the right SSL at cheapest price
Code Signing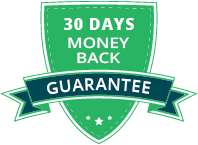 System Compatibility & Features for Microsoft Office and VBA
Same pc can be used for enrollment as well as installation of certificate.

Operating System:
Windows 2000, XP and higher version.
Browsers:
Internet Explorer 5.0 or higher version.
Also, enable ActiveX if you are using Internet Explorer 7 or higher version on Windows Vista or higher version.
Eminent Features:
Prevent the VBA objects and Macros from cyber crimes by digitally signing.
Especially designed for Microsoft Office and third party applications using VBA.
Thoroughly supports SHA-2 Secure Hash Algorithm.