Securing your sub-domains is just as important as your main domain, and the installation of the RapidSSL Wildcard certificate protects these sub-domains quickly after issuance, usually in a matter of minutes. The RapidSSL Wildcard is a low-cost solution to secure your multiple sub-domains, it doesn't require dedicated IP for each sub domain. RapidSSL offers unlimited server licenses, so you can install it on multiple servers to secure all your sub domains. Read More
Fast Issuance – No Paperwork Required
If you are looking for cheap Wildcard SSL solution that does not require paperwork for the online validation process, this RapidSSL Wildcard product is for you that can be re-issued immediately. RapidSSL Wildcard certificate is more popular among medium or small businesses those have e-commerce websites. Like the RapidSSL Certificate, it also provides 256 bit SSL and 2048 CSR encryption. This low-cost Wildcard will not only protect unlimited sub-domains, but it also comes with a warranty of $10K.
How RapidSSL Wildcard Works?
RapidSSL Wildcard certificate secures unlimited number of sub domains on the same domain name at cheap price. Once you take Wildcard SSL certificate for your primary domain (*.imagineyourwebsite.com), you can protect:
www.imagineyourwebsite.com
mail.imagineyourwebsite.com
image.imagineyourwebsite.com
This Wildcard SSL being finest web security that provides online protection with up to 256 bit root encryption. RapidSSL.com owns the root used to issue different certificates making it a stable SSL offering. ClickSSL is a platinum partner of RapidSSL certificate authority and offering huge discount on Wildcard SSL certificates.
Purchase
Same Certificate for Less Price
| | | | |
| --- | --- | --- | --- |
| Validity | 1 Year | 2 Year | 3 Year |
| RapidSSL Price | $199.00/yr. | $174.00/yr. | $166.00/yr. |
| ClickSSL Price | $139.00/yr. | $114.50/yr. | $113.00/yr. |
| Discount Price | $125.10/yr. | $103.05/yr. | $101.70/yr. |
We are offering huge discounts on purchase or renew RapidSSL Wildcard Certificate, you should go with multiple years option for more cheaper prices.
THE PROCESS

Purchase
License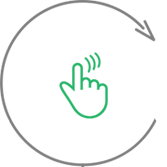 Activate
SSL Cert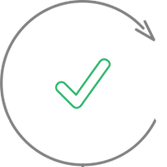 validate
Domain

Install
On Website
Features
Product Features
| | |
| --- | --- |
| Certificate Authority | |
| Product Name | RapidSSL Wildcard |
| Product Price | $101.70/yr. |
| Purchase | Buy | Renew |
| Secures | Single Domain and All Subdomains |
| Great for | Ecommerce, forum & blog where subdomains involved |
| SEO advantages | Use SSL site-wide to get higher ranking in Google SERPs |
| Issuance | 5 to 10 minutes |
| Validation | Domain Validation (DV) |
| Certificate Details | Display domain name only on certificate |
| Supported Algorithm | SHA-2 enabled |
| Certificate Encryption | 256-bit certificate encryption and 2048-bit key length |
| Server License | Unlimited - No extra cost for additional servers |
| SAN Support | |
| Warranty | USD $10,000 Warranty |
| Green Bar | |
| Paperwork | No Paperwork Required |
| Browser Support | 99.9% all desktop and mobile browsers |
| Refund | 30 days full money back guarantee |
| Re-issue | Unlimited during the certificate life-span |
| Site Seal | Static - RapidSSL Site Seal |
| Seal-in-Search | |
| Anti-Malware Scan | |
| Vulnerability Assessment | |
Support
Guarantee
We Guarantee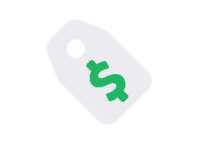 Cheap Prices and Best Support

30 Days Full Refund Guarantee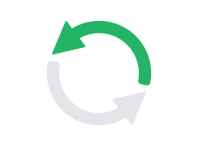 Extra Validity w/ Early Renewals
100% Compatibility:
Browser:

Mobile OS:

Client OS:

Control Panel:

Web Servers:

Get Free Trust Seal