Comodo PositiveSSL Wildcard is the best affordable option for unlimited subdomain security. So, as a website owner, you don't have to buy a separate certificate for each subdomain. Pay one price for unlimited subdomains and avoid multiple certificates. But, here is the best part. Comodo Positive SSL Wildcard is a domain validation certificate. So, there is no paperwork, which results in instant issuance.
Comodo Positive Wildcard SSL is ideal for both large and small business owners. It provides strong security from one of the most trusted certificate authorities.
Purchase
Lowest Price in Market
Cheap Comodo PositiveSSL Wildcard Certificate
Validity :
Comodo Price :
$239.04/yr.
ClickSSL Price :
$128.80/yr.
Sale Price :
$45.00/yr.
Buy | Renew
If you choose multi-year subscription, you will have to re-issue your certificate every year to meet the CA/B Forum guidelines. It is a simple, free process.
Read more.
THE PROCESS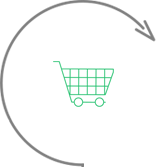 Purchase
License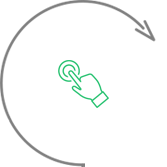 Activate
SSL Cert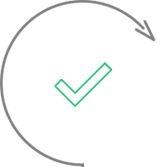 validate
Domain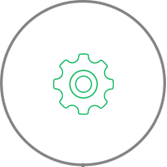 Install
On Website
Features
Get Product Specifications
Product Features
| | |
| --- | --- |
| Certificate Authority | |
| Product Name | Comodo Positive SSL Wildcard |
| Product Price | $45.00/yr. |
| Purchase | Buy | Renew |
| Secures | Single Domain and All Subdomains |
| Great for | Ecommerce, forum & blog where subdomains involved |
| SEO advantages | Use SSL site-wide to get higher ranking in Google SERPs |
| Issuance | 2 to 5 minutes |
| Validation | Domain Validation (DV) |
| Certificate Details | Display domain name only on certificate |
| Supported Algorithm | SHA-2 enabled |
| Certificate Encryption | 256-bit certificate encryption and 2048-bit key length |
| Server License | Unlimited - No extra cost for additional servers |
| SAN Support | |
| Warranty | USD $10,000 Warranty |
| Paperwork | No Paperwork Required |
| Browser Support | 99.9% all desktop and mobile browsers |
| Refund | 30 days full money back guarantee |
| Re-issue | Unlimited during the certificate life-span |
| Site Seal | Static - Positive SSL Trusted Site Seal |
| Seal-in-Search | |
| Anti-Malware Scan | |
| Vulnerability Assessment | |
Support
Need More Help?
Guarantee
We Assure to Serve
We Guarantee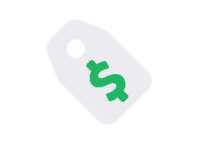 Cheap Prices and Best Support

30 Days Full Refund Guarantee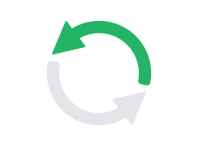 Extra Validity w/ Early Renewals
100% Compatibility:
Browser:

Mobile OS:

Client OS:

Control Panel:

Web Servers:

Benefits of Comodo Positive SSL Wildcard Certificate
Secure Unlimited Subdomains
Comodo PositiveSSL Wildcard can be issued on a single FQDN (Fully Qualified Domain Name). You just have to use the * (asterisk) condition. For example, *.domain.com can secure unlimited first level sub domains even if the sub-domains are hosted on different servers.
Note: Comodo Positive Wildcard SSL certificate only works for first-level subdomains. So, it cannot be issued for *.*.yourdomain.com (second-level subdomains).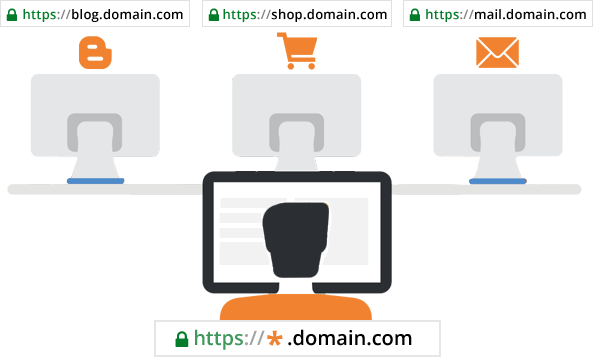 Multiple Server Licenses
Comodo provides unlimited server licenses with a Comodo Wildcard SSL certificate. This means you can use the same certificate on multiple servers at no additional cost.
Time and Cost Efficient
Comodo Wildcard SSL is a money saver certificate. A website owner can save big by securing unlimited sub-domains under a single FQDN. It will also reduce administrator hassle from multiple certificate management.
Strong Encryption
The information that a customer enters on your website will have strong encryption. This includes 256-bit SSL encryption and 2048-bit key encryption. It adds an extra layer of protection, saving your information from prying eyes.
Same Product at Discounted Price
ClickSSL is committed to offer the best SSL certificate to its customers and clients. Comodo Positive Wildcard SSL is one of the cheapest certificates in our portfolio. Customers opting for long-term validity can enjoy significant cost savings.
Assured by Warranty
Comodo understands the importance of customer trust. They offer a $10,000 warranty with the PositiveSSL Wildcard certificate. Suppose the certificate authority mistakenly issues the wrong certificate to the business entity. The warranty will take care of that.