Code Signing Certificate for Android
is exclusively designed for the management of certificate keys and applications that lead to easy application version updates in Google Play. Code Signing for Android automatically tracks the keys for increased security, easy application version updates, image uploading, and access full reporting of signing procedures.
Pick the right SSL at cheapest price
Code Signing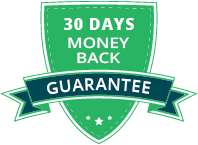 Code Signing Certificate for Android Features and Advantages
Eminent Features:
Ensures the security of .apk files by digitally signing them.
Uses the same key if needed, for signing an already known application to make version updates easier in Google Play.
Automated console with full certificate as well as application management capabilities.
Get the most from the final.apk package with the zip align tool after signing is finished.
Affiliated with a dedicated Symantec Android root.
Facility of generating new keys within a limit of 25-year validity period.
In order to integrate the application with Google Maps a MD5 fingerprint is displayed.
Upload an image for making identification easier.
Advantages:
All under one roof- your certificate keys, sign code and tracks of the applications all are managed in the same place.
Deducts the hectic need of manual version control by easier version updates of the android applications.
Elevate the intensity of applications by accessing user's location through Google Maps.
Guarantees the customer that it is safe to download the software and is error free.
Guards your reputation.