Thawte Code Signing certificate helps software developers to make sure that their code is authenticated by a reputed certificate authority. It may happen that if the code is not verified, then it will show a pop-up warning while installing the software. This Code Signing product of Thawte removes this hurdle and offers code and content integrity and enhances user trust with a secure environment. As a coder, you can give assurance to your customers that your software is safe and the code has not been changed since its inception. Read More
Best Solution to Secure Code & Content
Code Signing product of Thawte can help you to make your code (software) or application safe and trustworthy when you distribute them over the internet or corporate network. ClickSSL is an authorized reseller of Thawte CA and offering Code Signing product at the cheapest price.
Thawte Code Signing Certificate Advantages
Protection to users: It prevents users from downloading harmful website with malicious code.
Reduce Errors: It will not only protect users but also reduce error messages and warning due to browser and server recolonization.
Authorship: Due to piracy and theft, many vendors are selling a pirated copy of software and codes. With code sign certificate, the customer can easily identify the original publisher of code and can trust the vendor.
Warranty: Thawte offers $50,000 USD warranty against certain losses resulting from breaches.
Thawte Code Signing Certificate for
Microsoft Authenticode
It provides flexibility to sign a Code on multiple platforms for Microsoft Authenticode. Being a single certificate, it carries most compatibility with .exe, .cab, .dll, .ocx, .msi, and .xpi and .xap files used in Microsoft Authenticode and this certificate work under 32 and 64-bit Microsoft system format. You can also sign code for Microsoft office 2000, Microsoft VBA, Netscape Object Signing, and Marimba Channel Signing. Read more…
Java
Using digitally signed .jar files and Java applications carry broad range of ubiquity among client PC, browsers, and mobile devices. Furthermore, Java Runtime Environment (JRE) also acknowledges this certificate. Read more…
Adobe AIR
Code Signing Product of Thawte is ideally acknowledged by Adobe Ajax and Flex files and secures all .air and .airi files. Read more…
Mac
Sign your software code for Mac OS as well could update your software. Even Code Signing product of Thawte helps you to enhance confidence in users while running Mac OS X, tools, utilities and application by signing executable files. Read more…
Microsoft Office and VBA
Microsoft office and other VBA macros have security features that confirm digital signature, and with this Thawte certificate, developers can sign VBA objects, scripts, and macros for Microsoft Office different docs and files formats. Read more…
Purchase
Same Certificate for Less Price
| | | |
| --- | --- | --- |
| Validity | 1 Year | 2 Year |
| Thawte Price | $299.00/yr. | $274.50/yr. |
| ClickSSL Price | $149.00/yr. | $129.00/yr. |
| Discount Price | $134.10/yr. | $116.10/yr. |
We are offering huge discounts on purchase or renew Thawte Code Signing Certificate, you should go with multiple years option for more cheaper prices.
THE PROCESS

Purchase
License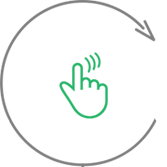 Activate
SSL Cert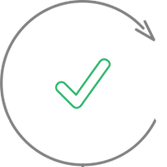 validate
Domain

Install
On Website
Features
Product Features
| | |
| --- | --- |
| Certificate Authority | |
| Product Name | Thawte Code Signing Certificate |
| Product Price | $116.10/yr. |
| Purchase | Buy | Renew |
| Secures | Software & Applications |
| Great for | Digital sign your code and content |
| SEO advantages | Use SSL site-wide to get higher ranking in Google SERPs |
| Issuance | 3 to 7 business days |
| Validation | Organization validation |
| Certificate Details | Verified publisher identity |
| Supported Algorithm | SHA-2 enabled |
| Certificate Encryption | 256-bit certificate encryption and 2048-bit key length |
| Server License | |
| SAN Support | |
| Warranty | USD $50,000 Warranty |
| Green Bar | |
| Paperwork | Company documents required |
| Browser Support | 99.9% all desktop and mobile browsers |
| Refund | 30 days full money back guarantee |
| Re-issue | Unlimited during the certificate life-span |
| Site Seal | |
| Seal-in-Search | |
| Anti-Malware Scan | |
| Vulnerability Assessment | |
Support
Guarantee
We Guarantee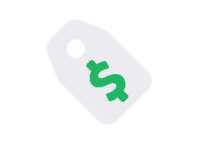 Cheap Prices and Best Support

30 Days Full Refund Guarantee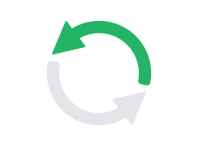 Extra Validity w/ Early Renewals
100% Compatibility:
Get Free Trust Seal