Symantec Code Signing certificate offers stringent protection to software code and offers relief to software publishers. This product digital signature verifies the integrity of content published by source (individual, organization or software vendor) and provide assurance of originality of the product.
Purchase
Lowest Price in Market
Buy Symantec Code Signing Certificate
Validity :
Symantec Price :
$479.04/yr.
ClickSSL Price :
$440.68/yr.
Sale Price :
$396.61/yr.
Buy | Renew
If you choose multi-year subscription, you will have to re-issue your certificate every year to meet the CA/B Forum guidelines. It is a simple, free process.
Read more.
THE PROCESS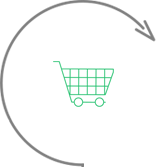 Purchase
License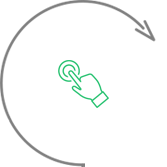 Activate
SSL Cert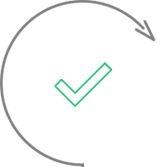 validate
Domain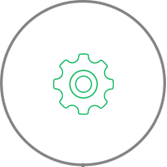 Install
On Website
Features
Get Product Specifications
Product Features
| | |
| --- | --- |
| Certificate Authority | |
| Product Name | Symantec Code Signing Certificate |
| Product Price | $396.61/yr. |
| Purchase | Buy | Renew |
| Secures | Software & Applications |
| Great for | Digital sign your code and content |
| SEO advantages | Use SSL site-wide to get higher ranking in Google SERPs |
| Issuance | 3 to 7 business days |
| Validation | Organization Validation (OV) |
| Certificate Details | Verified publisher identity |
| Supported Algorithm | SHA-2 enabled |
| Certificate Encryption | 256-bit certificate encryption and 2048-bit key length |
| Server License | |
| SAN Support | |
| Warranty | USD $125,000 Warranty |
| Green Bar | |
| Paperwork | Company documents required |
| Browser Support | 99.9% all desktop and mobile browsers |
| Refund | 30 days full money back guarantee |
| Re-issue | Unlimited during the certificate life-span |
| Site Seal | |
| Seal-in-Search | |
| Anti-Malware Scan | |
| Vulnerability Assessment | |
Support
Need More Help?
Guarantee
We Assure to Serve
We Guarantee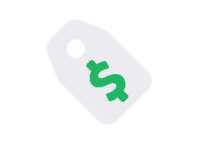 Cheap Prices and Best Support

30 Days Full Refund Guarantee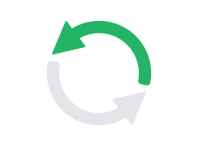 Extra Validity w/ Early Renewals
100% Compatibility:
Get Free Trust Seal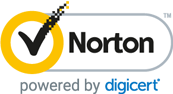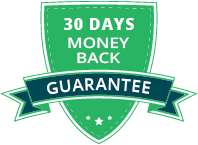 Compare Similar Products
Symantec Code Signing Certificate Features
Gaining Trust & Protect Code With Digital Sign
Symantec being a leader in SSL security provides an unmatched solution called Code Signing Certificate ensure that your code is not altered or compromised and safe to download. Users can easily download software without troubling about fake or exposed code that leads to increase in software distribution and decrease in security warnings and error messages. This certificate is a shrink-wrap for software, verifies the integrity of published content, and provides the surety of legitimacy of software product.
Warranty, Browser Support & Unlimited Reissue Features
The Symantec Code Signing certificate can secure your code from the damaging acts of third parties including unwanted modifications. Backed by a $125,000 warranty, the Symantec Code Signing certificate supports 99.9% browsers including desktop and mobile. Along with feature free unlimited reissues, this certificate also offers SHA-2 algorithm support.
Desktop Code Signing Certificates
Mobile Code Signing Certificates

Windows Phone
Designed with the emerging need of securing the Windows Phone, Xbox 360 applications, Symantec Code Signing Certificate for Windows Phone secures the Microsoft App Hub the best.
Read more…

Windows Phone Private Enterprise
Along with securing code of Windows Phone Private Enterprise applications, Symantec Code Signing for Windows Phone Private Enterprise is highly recommended for organizations using Microsoft's Windows Phone Dev Center.
Read more…

Authenticate Document IDs for BREW
With the Authenticate Document IDs for BREW become a professional BREW developer on commercial basis by digitally approving the authenticity of the BREW applications.
Read more…