A digital signature or e-signature uses public key cryptography to verify associated identity as well as provide data integrity.
A digital signature is an ideal way to sign and verify an electronic document like a spreadsheet, email, etc. Here, authenticity means verifying the identity of the document creator as well make sure that the document is not modified since it is signed.
We are now a part of this digital world. The introduction of the internet transformed the world into a global village. You can get in touch with a person from any corner of the world and conduct business in real time. Long gone are the days when you would send post mail using the courier service or use a communal telephone booth to make a call.
Thanks to incredible advancements in technology, companies and governments the world over can now conduct highly sensitive transactions and communications online saving both time and money as well as the hustle and bustle of traveling. Although we are similarly living in dark times marked with breathtaking data breaches and heightened levels of cybersecurity threats, the best tech minds have come up with smart ways to preserve the integrity and provide authentication of any data being sent online. One of these clever tricks is the use of Digital Signatures.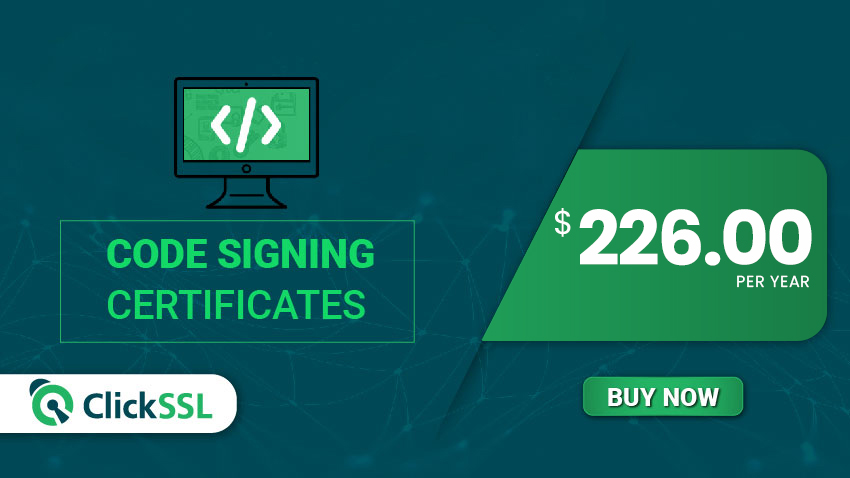 What is a Digital Signature?
A digital signature is basically a mathematical technique or algorithm that is used to validate the authenticity and integrity of a digital document, software or message. It is equivalent of a handwritten signature or a stamped seal.
When you create a digital signature for a file or message that you intend to send, you are ensuring that there will be no tampering in between the sender and the receiver and eliminating any chance of impersonation because the digital signature will showcase the true identity of the receiver. It's good to note that advanced and qualified digital signatures are held as legally binding in many countries.
How Does a Digital Signature Work?
A mechanism is known as Public Key Infrastructure (PKI) is employed when you want to create digital signatures. Usually, this involves the generation of two long unique keys known as a private key and a public key. Now for the sender to digitally sign a document, he will need the private key which must be kept very securely to avoid falling into the wrong hands and causing impersonation or data tampering along the way. The recipient, on the other hand, will need to have the public key to access the message, software, or file that has been sent to them.
A complex algorithm known as a hash value is used to ensure foolproof security when signing documents digitally. Let's say Mark wants to send Rita a digitally signed message. As seen above, Mark, the sender, should have a private key. Now what happens is that the MD algorithm will first encrypt the message into a complex hash value (256-bit). Mark's private key will then encrypt this hash value, and after these two processes, Mark will have digitally signed the message, and he can hit the send button.
Now comes the point where Rita receives the digitally signed message. As covered earlier, Rita, the recipient, needs to have a public key to access the digitally signed message. What happens is that Rita's public key will decrypt the received message and turned into a hash value. The software used to open this message, e.g. MS Word or Adobe Reader, will then compare the hash value on Rita's end with that on Mark's end. If the two match, that indicates that there has been no tampering whatsoever since the message was digitally signed and so Rita can proceed to read the message. Should the two hash values fail to match, however, that indicates some tampering along the way, and thus, the digital signature becomes invalid.
How Do I create a Digital Signature?
Due to the sensitive nature of handling digital signatures, some Public Key Infrastructure requirements ought to be followed to maintain the integrity, authenticity and non-repudiation of online transactions and communications. One of these measures is obtaining the services of a trusted Certificate Authority (CA) to oversee the conducting of your digital signatures.
When you approach a trusted CA either as an individual or an entity seeking to acquire a digital certificate, they may take you through some processes of verifying your identity to affirm that you are who you say you are. After downloading and installation of a certificate, you can use sign and encrypt buttons on your mail client that enables you to digitally sign your emails.
Digital certificates and digital signatures carry the highest compatibility and even modern email programs also support them. You need to enlist the services of an ultramodern email program. Then you can be able to sign outgoing emails as well as validate incoming messages that are digitally signed.
Types of Digital Signatures:
Different types of Digital Signatures refer to various document processing platforms like Adobe and Microsoft.
#1: Certified Signatures
When you add a verified signature to a PDF document, means that you are the author of this verified document and it is secured against tampering. Such signatures show a blue ribbon at the top of the document including the name of the signer and the name of a certificate issuer.
#2: Approval Signatures
It is a kind of signature that is used in the organization's workflow and helps to enhance the organization's approval process. All approvals made by you or other staff members will be set in a single PDF document. The signature includes an image of the signature, seal, date, and location.
#3: Visible Signatures
Visible signatures are which would show on a document the same as seen on a physical document. Such a signature allows single or multiple users to sign a document.
#4: Invisible Signatures
Documents with invisible signatures can be recognized with a blue ribbon showing in the taskbar. When you do not want to display your signature then, an invisible signature is the best option. However, you need to provide an indication of authenticity, and integrity.
Conclusion for Digital Signature
In these fast-paced modern times that we are living in marked with prevailing trends of identity theft and data tampering, it's clear to see why the use of digital signatures is a definite lifesaver. We have governments and big companies exchanging classified information all the time and should this type of info fall into the wrong hands, the results can be devastating. That's why all parties concerned should adopt the use of high tech advanced & qualified digital signatures to ensure that data gets to the recipient safely as intended by the sender.
Related Post: