Get the list of the best SSL certificate providers to buy, install, and manage SSL certificates easily.
Site security is one of the most crucial factors for any enterprise. That is because cybercrimes are on the rise, and to make matters worse, they are learning new ways of causing trouble. That is why you have to find the best SSL certificate providers from whom you can buy SSL certificate at a cheap price.
SSL is the security protocol that creates encrypted, secure communication between a browser and the server, completely cutting off any third-party involvement. A few SSL statistics show the importance of an SSL certificate, and each website should have included HTTPS in recent times.
According to Google's report, more than 95% of websites are running on HTTPS.
According to GlobeNewsWire, the market of certificate authorities would reach $114 million in 2024.
According to GlobalSign, 85% of shoppers avoid visiting insecure (HTTP) websites.
Google has been favoring HTTPS since 2014.
According to SSL Labs, there are 53.5% of sites seem insecure.
According to Google Survey,89% of pages loaded over HTTPS in January 2021.
There were 50.8% unencrypted traffic received to Google from Mobile device.
When it comes to choosing the right SSL certificate to use with your website, you need to know that various brands can offer you this vital service. With more and more brands coming into the industry, it is highly recommended that you take some time to pick the right brand to work with. You will also need to ensure that you get the best offer from the deal you choose at the best price. But you must be extra careful so that you don't purchase an SSL certificate without doing any research.
Best SSL Certificate Providers to Buy From in 2023
Below is a list of the best SSL certificate providers to get your SSL certificate.
In this short article, we have summarized a few of the best SSL certificate brands to give you an idea of where to buy SSL certificates.
1. Comodo SSL Certificate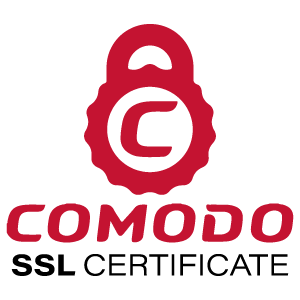 Comodo SSL certificates have been around for a while, and they are globally recognized as one of the best cheap SSL certificate providers. Suitable for all kinds of businesses, including home-based and commercial settings, Comodo is trusted by millions of companies across the globe. With 256-bit encryption, the certificate is recognized by all browsers. It can efficiently fulfill website security requirements as far as your site's security is concerned. Other benefits that come with Comodo are that they offer unlimited chat support and a hefty warranty for their SSL certificates.
The Comodo SSL certificate pricing starts at $8 per year, but if you have different requirements to secure more domains or subdomains, then the below pricing table will help you.
The Comodo brand covers different SSL certificate categories, like PositiveSSL for a single domain, multi-domain SSL, wildcard, EV, and EV multi-domain SSL. All certificates are equipped with a 2048-bit RSA key that is up to modern algorithm standards. If you prefer a cheap SSL certificate, then you will get dual benefits with Comodo SSL certificates, like a cheap price and strong encryption.
2. RapidSSL Certificate
A RapidSSL certificate is the best SSL when you think about buying cheap SSL for your website.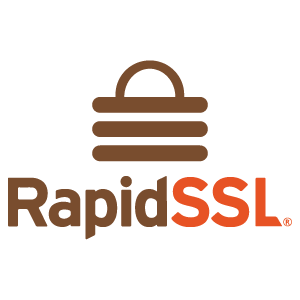 Here, you will find an array of SSL products, like free SSL, single domain, and wildcard options in the domain validation category, for individual or commercial setup. Whether you go for single domain or wildcard SS, you have a guarantee for your domain and subdomains' security. Your website will have strong encryption of 256 bits as well as the support of a 2048-bit RSA key.
They also offer a 30-day, 100% money-back policy for all their customers, not forgetting 24/7 customer care in case of any issues. The cost of RapidSSL certificates ranges between $10 and $96, depending on the SSL and validated certificate you need.
3. GeoTrust SSL Certificate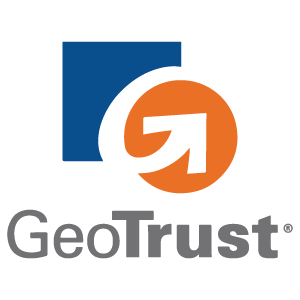 GeoTrust is equipped with several features to ensure the best security for your website and offers 256-bit encryption as well. The price of a GeoTrust SSL certificate starts at $62.10 per year. So that a small business can also take advantage of this reputed brand, and your site remains highly secured. Plus, a warranty of up to $1,500,000 and a 30-day return policy are other advantages.
GeoTrust SSL certificates have been seen in various enterprises and fields, including healthcare, governmental organizations, and even several financial institutions. Although the authority takes time to conduct identity checks in organizations and extend validation certificates, it is all worth it because it will protect your organization from the slightest security threat and phishing tactics, as well as establish your identity over the web.
4. Thawte SSL Certificate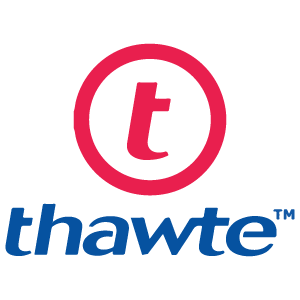 According to statistics, Thawte claims about 40% of the total SSL market and is used to protect online transactions and people's identities in over 240 countries. Today, this company has issued almost one million SSL and code signings across the globe. What makes the Thawte SSL certificate more recognized is that you can install it on as many servers as you want without incurring any extra cost. It offers 256-bit encryption as well, and it is nearly compatible with all available browsers, servers, and operating systems.
Thawte can be said to be one of the cheapest SSL providers on the market. Whether you go for a wildcard, EV SSL, or single domain, you will get the best SSL security as per your website's requirements.
5. DigiCert SSL Certificate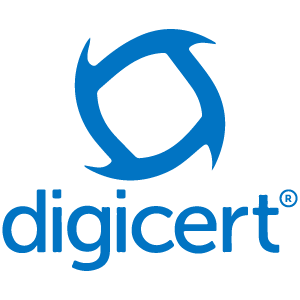 DigiCert, since its foundation in 2003, has never looked back to deliver authenticated web security solutions to many organizations and individuals. With years of experience, DigiCert brings flexible and diversified SSL products to its valuable customers. Most Fortune 100 companies have now experienced DigiCert's web security. Each SSL certificate can handle online information in such a secure way that cyber thieves keep their eyes off it. The main motto of DigiCert is to build a safe environment around the web so that information can flow between the server and the browser.
DigiCert brings enormous features to customers, including robust encryption, rigorous and fast validation, unlimited re-issuance, a SAN option, and a warranty to make the certificate worth considerable. Whether you are dealing with a small business or a large business, you will find your valuable SSL certificate at DigiCert with diversification in the SSL product category.
Types of SSL certificates
DV SSL Certificate
A DV SSL certificate, or domain validation certificate, is the basic level of validation certificate that is available at a low price. You can find the range from a single domain to multi-domain and wildcard SSL under Domain Validation. Domain validation can take a few minutes in the issuance process as there is no legal document verification process involved. You can also install the same SSL on multiple servers with a simple reissue process. However, those who want business authenticity along with domain validation should look for other validation types like business validation and extended validation.
OV SSL Certificate
An OV SSL certificate, or organization validation certificate, is one step ahead of a domain validation certificate, in which the certificate authority not only confirms the domain rights of an SSL applicant but also verifies the identity of the associated business. The authority checks the business registered documents with government official records and verifies the identity from a reliable third-party business directory. The certificate takes up to 3 days to be issued. Visitors will put their trust in verified businesses and websites as long as their existence is proven. OV SSL is ideal for small and medium businesses as well as businesses that want to show verified business identities to customers.
EV SSL Certificate
Extended Validation SSL certificate, or EV SSL certificate, is the highest form of validation where the certificate authority checks domain rights with the WHOIS record and business existence with legal records and third-party resources through a call verification process. The aim of the EV SSL certificate is to offer higher security along with verified business, as there are many fake sites that lure visitors and trick them into surrendering their valuable information. A website with EV SSL shows customers that they are dealing with the correct website and that their information will remain secret on the website. The EV SSL certificate follows a lengthy verification process; hence, it takes up to 5 days in the issuance process.
Get detailed information about types of SSL certificates.
How to Get an SSL Certificate?
First, you need to choose a suitable SSL certificate from the certificate's portfolio.
After selection of a certificate, you need a CSR (certificate signing request) that you should generate on the server on which you want SSL installation.
Upon completing the purchase process, you will get an email from the SSL provider regarding SSL configuration.
You should click on that link and start the configuration process.
You should provide a few basic details to the provider to issue the certificate and finally, complete the domain validation process (email. CNAME. File Method)
If you have selected organization validation or Extended Validation certificate then, the authority will ask for business-related documents to prove business, legal and operation existence.
After completing the verification process, the certificate authority will issue a certificate and sends in an email.
You should download the certificate and start to install the SSL certificate on the server by following a particular process.
Things to Consider Before Purchasing an SSL certificate
#1. Easy returns & refunds: Suppose you sign up for new software, you would like to test the waters before you take the plunge, right? The same is the case with buying SSL certs. Good SSL resellers offer a 30 days return policy if you aren't completely satisfied with the product. Don't like the product. don't pay for it! Simple.
#2. Run the browser compatibility test: The cert that you buy should be compatible with the browsers that your system runs on. So keep up your vigilance on this one!
#3. Check out the Issuance time frame period: Suppose you need to re-issue your certificate, how long will the supplier take to comply? Do your research on that before hitting the buy button.
#4. Right validation level: If you run a single-domain blog with no purchase options, you don't need to invest in an EV cert, a DV or OV will pretty much suffice. However, if you own a webshop, you need to amp up the validation levels and go for an EV.
#5. Employ the magic of onsite Trust Seal: When customers see a reliable name on your payment page such as the "Norton Secured" site seal, they are more likely to share their card details with you. So find out if your SSL provider gives them out as well.
#6. Expert SSL professionals on the panel: Even the most seasoned IT professionals can break into a sweat while understanding and installing an SSL cert. It would be a major add-on if your SSL reseller or provider has the option of 24*7 online expert technical help.
#7. A good warranty policy: Though rare, instances of SSL is-issuance can occur. To ease off the financial implications in such cases, the CA should offer handsome warranty amounts.
Best SSL Certificate FAQ
Which is The Best SSL Certificate?

The best SSL certificate is one that fits the website's requirements. In the case of a single domain, a standard SSL certificate is the best SSL certificate. While wildcard SSL is for unlimited first-level subdomains, multi-domain SSL is for securing multiple domains and subdomains.
Where to Buy SSL Certificate?

ClickSSL is an authorized SSL provider that deals with different SSL types. You can buy an SSL certificate at a nominal cost and compare the price with other providers. Just sign up, configure SSL, and get your SSL certificate to install it on the server.
Which SSL certificate to select?

The website holder can select from below types of SSL as per the requirement.
Single Domain SSL: This certificate for a single domain or subdomains
Wildcard SSL certificate: This certificate can secure primary domain and first level of subdomains.
Multi Domain SSL Certificate: This certificate can secure multiple domains and subdomains.
Conclusion for the Best SSL Certificate

Depending on the kind of enterprise, you can find the best SSL certificate provider. You will, however, need to know what you need to protect so that you can select the best SSL for your website. Note that the number one reason for getting an SSL for domain protection is website protection and user trust. Data theft can be a significant threat to your business if it falls into the wrong hands. An e-commerce website, for example, must protect its customers' information at all costs. That is because cyberattacks that are conducted through fake identities are on the rise.
Related Post: