Best SSL certificate provider to buy cheap SSL certificate with advance features
Looking to buy cheapest SSL certificate? We have listed the best SSL certificate providers from where you can buy a cheap SSL certificate for web security.
Site security is one of the most crucial factors for any enterprise. That is because cyber crimes are on the rise and to make it worse, they are learning new ways of causing trouble. That is why you have to find the best cheapest SSL certificate providers from where you can purchase SSL certificates at a cheap price.
SSL is the security protocol that creates an encrypted, secure communication between a browser and the server completely cutting of any third-party involvement.
When it comes to choosing the right cheap SSL certificate to use with your website, you need to know that various brands can offer you this vital service. With more and more brands coming into the industry, it is highly recommended that you take some time to pick the right brand to work with. You will also need to ensure that you get the best offer from the deal you choose at the best price. But you must be extra careful so that you don't purchase an SSL certificate without any research.
Best SSL Certificate Providers to Buy Cheapest SSL Certificate at $8
In this short information, we have summarized few top cheap SSL certificate provider brands to consider in 2021 for your SSL certificate include;
#1. Comodo SSL – Cheap SSL Certificate Provider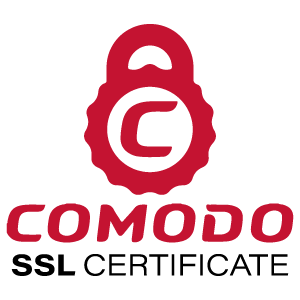 Comodo SSL certificate has been around for a while, and it is globally recognized as one of the best SSL certificates provider. Suitable for all kinds of businesses, including home-based and commercial setting, Comodo is trusted by millions of companies across the globe. With a 256-bit encryption, the certificate is recognized by all browsers. It can efficiently fulfill website security requirement as far as your site security is concerned. Other benefits that come with Comodo is that they offer unlimited chat support and a hefty warranty amount for their SSL certificates.
Comodo brand covers different SSL certificate categories like positive SSL for a single domain, multi domain SSL, wildcard, EV and EV multi domain SSL. All certificates are equipped with a 2048-bit RSA key that is up to modern algorithm standards. If you prefer a cheap SSL certificate, then you will get dual benefits with Comodo SSL certificates like cheap price and strong encryption.
#2. GeoTrust SSL – Buy Cheapest SSL Certificate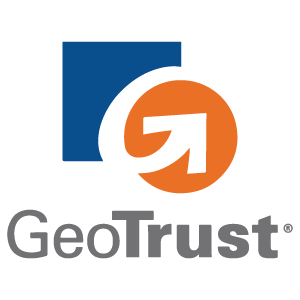 GeoTrust is equipped with several features to ensure the best security for your website and offers 256-bit encryption as well. The cost of GeoTrust SSL certificate starts from $62.10/yr. So that a small business can also take advantage of this reputed brand, and your site remains highly secured. Plus, a warranty of up to $1,500,000 and a 30-day return policy are other advantages.
GeoTrust SSL certificates have been seen in various enterprises and fields, including healthcare, governmental organization, and even in several financial institutions. Although the authority takes a time to conduct identity checks in Organization and Extended validation certificates, it is all worth it because it will protect your organization from the slightest security threat and phishing tactics as well as establish the identity over the web.
#3. RapidSSL – Low Cost SSL Certificate Provider
RapidSSL certificate is good option when you think to buy cheap SSL for your website.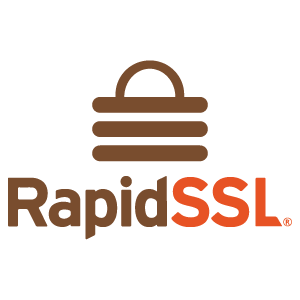 Here, you will find an array of SSL products like free SSL, single domain and wildcard options in the domain validation category for individual or commercial set up. Whether you go for a single domain or wildcard SSL then you have a guarantee for your domain and subdomains' security. Your website will have strong encryption of 256-bit as well as the support of a 2048-bit RSA key.
They also offer a 30-day, 100% money-back policy for all their customers, not forgetting 24/7 customer care in case of any issues. The cost of RapidSSL certificates ranges between $10 and $96 depending on the SSL and validated certificate you need.
#4. Thawte SSL – Reliable SSL Certificate Provider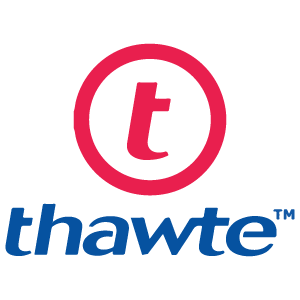 According to statistics, Thawte claims about 40% of the total SSL market and is used to protect online transactions and people's identities in over 240 countries. Today, this company has issued almost one million SSL and code signing across the globe. What makes the Thawte SSL certificate more recognized is that you can install the SSL on as many servers as you want without incurring any extra cost. It offers 256-bit encryption as well, and it is nearly compatible with all available browsers, servers and operating systems.
With the annual cost range falling $45 per year for the Wildcard SSL certificates, Thawte can be said to be one of the cheapest SSL providers in the market. Whether you go for a wildcard, EV SSL, or single domain, you will get the best SSL security as per your website's requirements.
#5. DigiCert SSL – Premium SSL Certificate Provider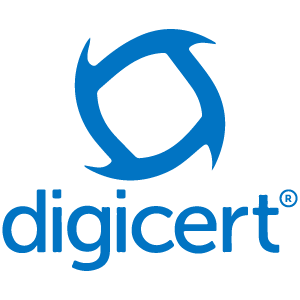 DigiCert, after the foundation in 2003 year has never looked back to deliver authenticated web security solutions to many organizations and individuals. With years of experience, DigiCert brings flexible and diversified SSL products to its valuable customers. Most Fortune 100 companies have now experienced DigiCert's web security. Each SSL certificate can handle online information in a secure way that cyber thieves keep their eyes away from it. The main motto of DigiCert is to build a safe environment around the web world so the information can flow between the server and the browser.
DigiCert brings enormous features to customers including, robust encryption, rigorous and fast validation, unlimited re-issuance, SAN option, warranty to make the certificate worth considerable. Whether you are dealing with a small business or a large business, you will find your valuable SSL certificate at DigiCert with diversification in the SSL product category.
What to know before choosing a best SSL certificate Provider to work with?
One common mistake that many people do especially beginners selecting the cheapest SSL certificate provider. They do this without taking a keen interest in what the package is all about, and they lack the knowledge of identifying the correct features that they will need for their organization. However, it is essential to know that there are more than five SSL certificate providers in the world. We have selected top authorities that are most reputed and providing SSL certificates for many years.
Conclusion
Depending on the kind of enterprise, you can find the best SSL certificate provider. You will, however, need to know what you need to protect so that you can select the best SSL for your website. Note that the number one reason for getting an SSL is for domain protection is website protection and user trust. Data theft can be a significant threat to your business if they fall in the wrong hands. An e-commerce website, for example, must protect its customers' information at all costs. That is because cyber-attacks that are conducted through fake identities are on the rise.
More Resource: