The PR_END_OF_FILE_ERROR error appears when the Mozilla Firefox browser refuses to establish a secure connection. This error will not appear on other web browsers.
Increased usage of the internet is due to the evolution of browsers. Modern browsers provide apps with interactive features and a highly secure experience. A part of this secure experience is to ensure that the websites are safe for browsing. If they are not browsers, don't allow access. However, browsers show many other errors, like 404, 502, or PR_END_OF_FILE_ERROR.

According to Google, the most searched browser error is 404. However, when you consider the Firefox browser, PR_END_OF_FILE_ERROR is a distinct error that needs fixing. So, how to fix it?

Here are some tips on fixing PR_END_OF_FILE_ERROR on Firefox. However, before we do that, let's understand the root cause of such errors.
What is PR_END_OF_FILE_ERROR? – An overview
One of the significant reasons for PR_END_OF_FILE_ERROR is the lack of a secure connection. Secure Sockets Layer (SSL) or Transport Layer Security (TLS) protocol helps secure the communication between your browser and website server. It is an encryption-based security protocol that uses cryptographic encryptions.
A browser uses a cipher suite algorithm to connect with the website securely through SSL certificates like Comodo. Such digital certificates help ensure that the website is safe for users to browse. Browsers list many cipher suites that they try one by one to connect with the website.
However, when there is no connection, PR_END_OF_FILE_ERROR occurs. It is a secure connection error that is common in the Firefox browser. Firefox tries to have a secure connection with the cipher suites but fails to connect, resulting in the error.
PR_END_OF_FILE_ERROR occurrences are not regular, but one fundamental root cause is a configuration issue when they occur. Especially configuration problems in an integrated service or feature in the website can cause it.
Other significant reasons for PR_END_OF_FILE_ERROR are,
Proxy networks or VPNs often keep your IP addresses anonymous by becoming the ones with which a browser connects. Unfortunately, such proxy connections can cause the PR_END_OF_FILE_ERROR errors.
The compatibility of the cipher suites plays a crucial role in avoiding such errors. For example, the Firefox browser will show such errors if the cipher suites are not updated or non-compatible variants are in usage.
Lack of updates in the Firefox browser can also cause such errors and corrupted files in the bundle.
Anti-virus software can create PR_END_OF_FILE_ERROR errors.
Now that you know the reasons for the error, let's discuss how will you fix PR_END_OF_FILE_ERROR?
How to fix PR_END_OF_FILE_ERROR?
There are many ways to fix PR_END_OF_FILE_ERROR in Firefox based on the causes. Most fixes don't need more technical know-how and are simple to execute.
1. Set proxy connections off
VPN services allow you to connect anonymously with browsers to avoid tracking the source back to your IP address. Turning it off can solve the secure connection error. How you can turn it off depends on the service you are using.
If you have turned it off and still see an error message of secure connection failed, try again after uninstalling the VPN software. Another way is to turn it off from your Windows PC. Then, go to the search icon on the taskbar and search for VPN settings.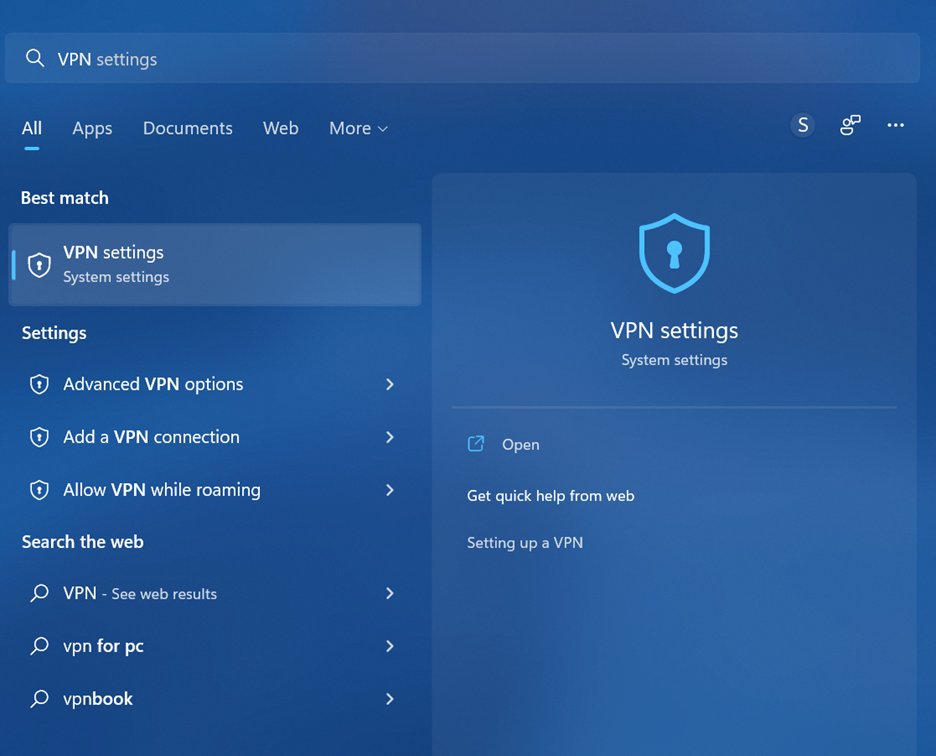 Open the settings page on your PC by clicking on "Open." Further, when you open the setting, disconnect the VPN or remove it entirely from the PC.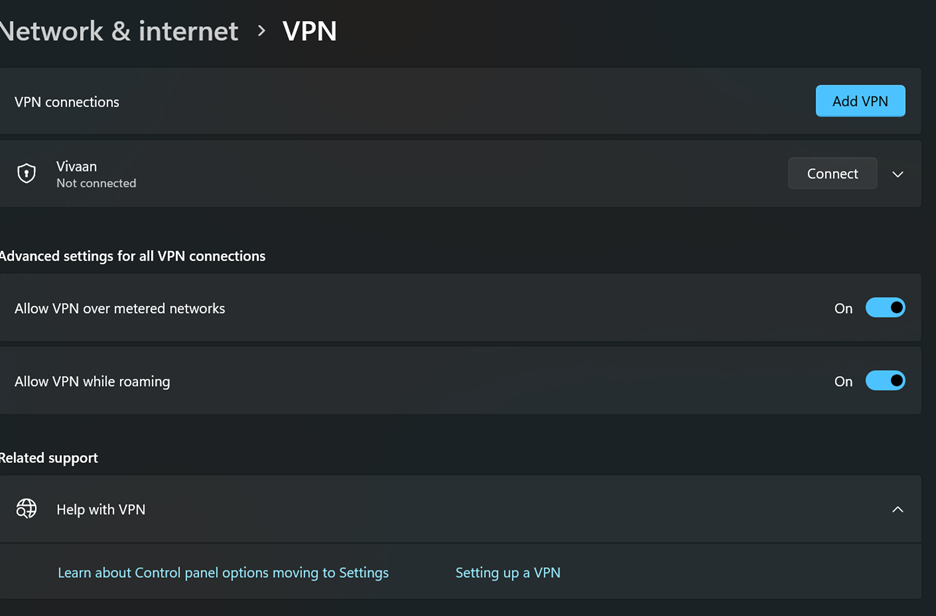 Further, you can also turn it off by going to the proxy settings on your PC. Search for the proxy option in the search and toggle it off.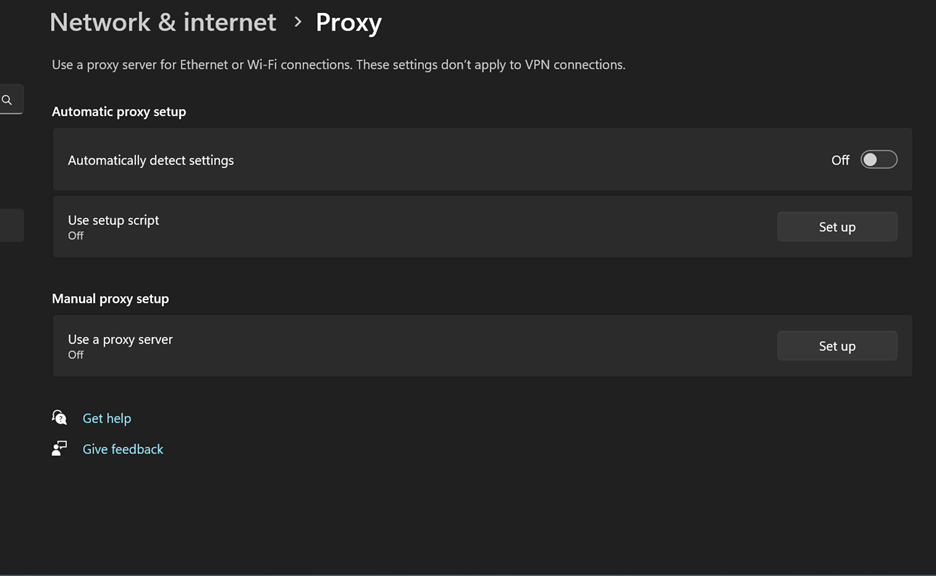 Once done, check with your Firefox browser and browse different websites to check whether the fix is working or not. Fixing the VPN issue can help with the pr_end_of_file_error in Firefox. However, some causes need some resetting for error fixing.
2. Reset Firefox configurations
An error message of secure connection failed does not always mean that you have landed on a bad website. Especially when the website has an SSL certificate, it can also be a fault in the SSL settings.
Here is how to reset the SSL settings.
Step #1: First, find the "Help" option in the browser settings and click on it.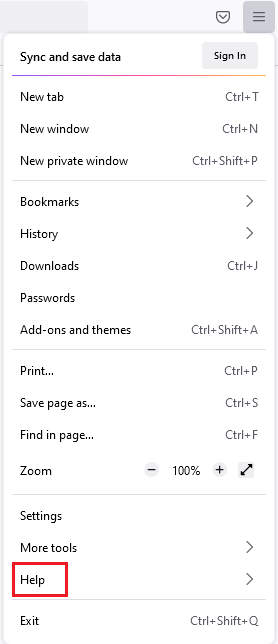 Step #2: Next, click on the more troubleshooting information option from the menu and click on the "Refresh Firefox."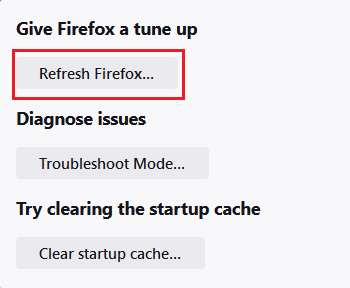 Once you reset the SSL settings on your Firefox browser, check whether PR_END_OF_FILE_ERROR occurs.
3. Disabling the DNS- a quick fix!
Access your data from the server needs a Domain Name System(DNS) request. One of the most common DNS you may have heard of is from Google- 8.8.8.8/8.8.4.4. Browsers use DNS over HTTPS protocols to ensure that cyber attackers do not track your online activities for social engineering practices.
The quick fix to your PR_END_OF_FILE_ERROR in the firefox browser is disabling the DNS over HTTPS protocol. First, go to the settings page and find the network setting for this fix. Then, scroll down until you find the option, "Enable DNS over HTTPS."
Once you click on the "Enable DNS over HTTPS" option, try and browse a website to check whether there is a message that a secure connection failed or not. All the fixes that we discussed with Firefox settings and configurations are related to browser profile issues. Two approaches which you can consider to fix browser issues are,
Import data from Chrome to Firefox to fix the PR_END_OF_FILE_ERROR error.
Create a new profile on the browser.
4. Firefox profile creation
Importing an old profile from Chrome or another browser to Firefox is easy. Once you start setting up the Firefox browser for the first time, you will get the option to import a profile. Another way to fix PR_END_OF_FILE_ERROR is by creating a new profile.
First, go to the settings page and click on Bookmarks. Further click on the manage bookmarks option.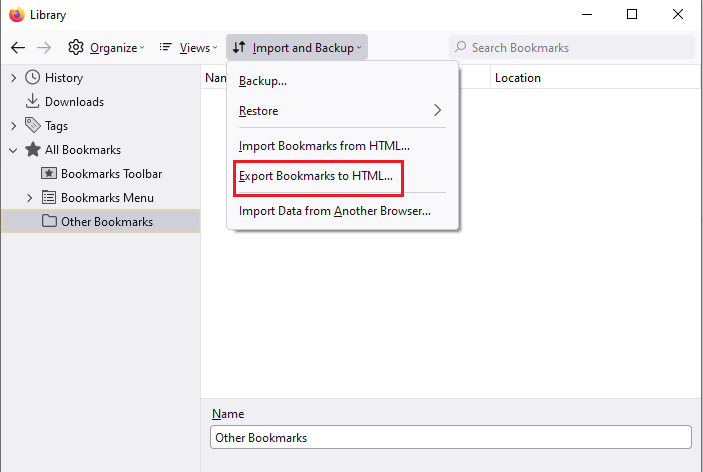 Now select the "Export Bookmarks to HTML" and define the file where you want to save the exported file. Further, go to the Firefox browser and type "about: profiles."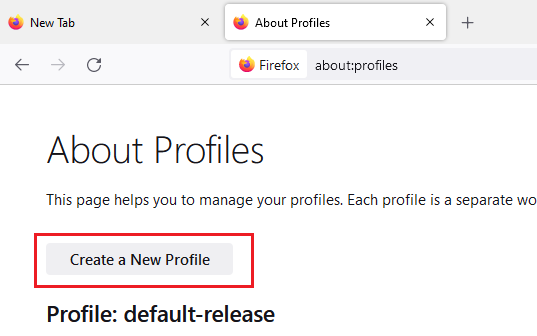 Once you do that you will get an option to create a new profile. Now create a new profile by giving it a name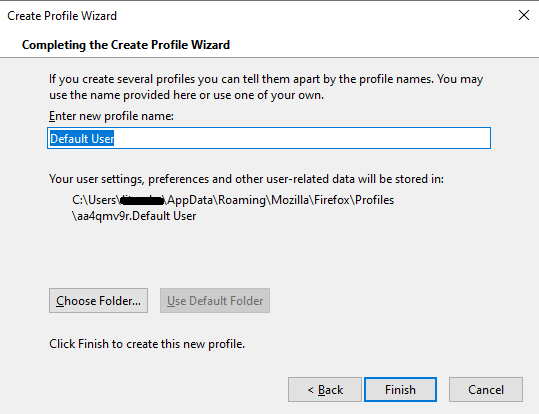 Once you create the profile, import all your data from the HTML backup
Conclusion
Browser errors can affect your browsing experience and impact a website's reputation despite the settings being at fault. So, it is essential to identify the root cause first and then decide which fix suits the best to solve PR_END_OF_FILE_ERROR. It may seem like a trial and error approach, but it works fine for many Firefox users.
Related Post: