Have you heard about EV code signing certificate? Not sure of how it works and its core benefits? Let's find out it in this piece of information. Code Signing certificate comes with organization validation and extended validation.
What is EV Code Signing Certificate?
An Extension Validated (EV) code signing certificate is a digital certificate issued by a Certificate Authority (CA) in favor of the applicant, after performing the necessary verification. The applicant can pick one based on their budget and the CA's reputation and if you are looking for an affordable option, then there are different options from which you can choose like DigiCert EV code sign, Comodo EV code signing certificate and EV Code Sign from Comodo are a few great picks.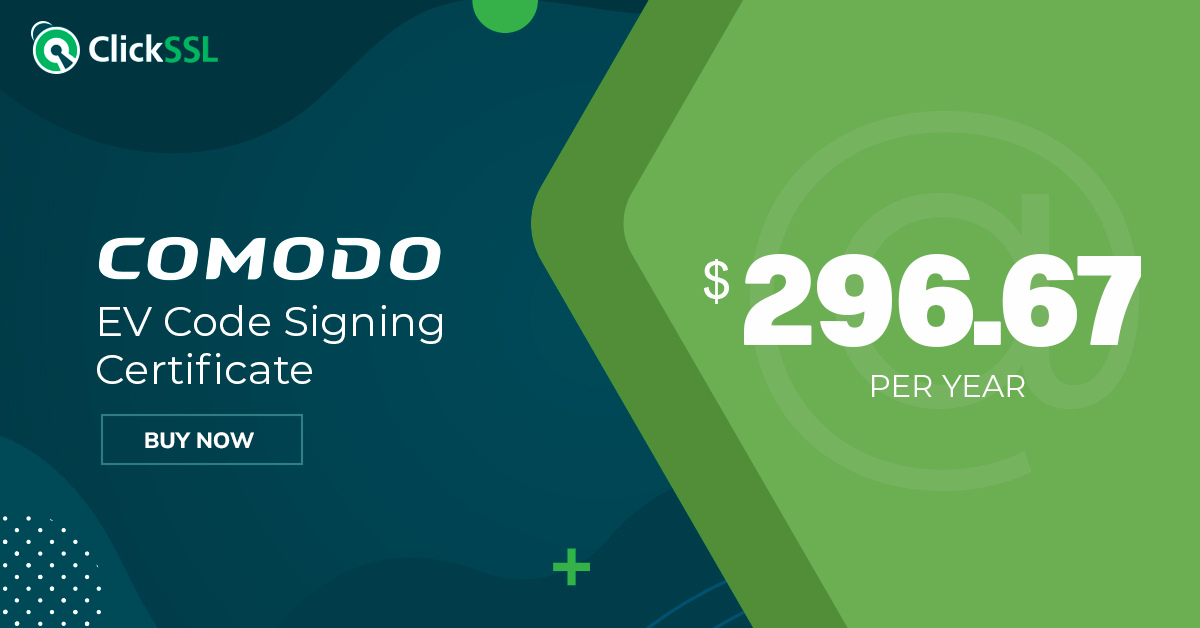 It can be a phenomenal addition to your app security suite, and if you don't already have one, purchasing one is highly recommended.
However, before you do that, we'd like to educate you about it so that you make a wise choice.
So, let's figure out everything there is to know about this code signing certificate, starting with how this digital certificate works and then moving on to understanding the difference between a Standard code signing certificate and an EV code signing certificate.
Finally, we shall discuss the core benefits of an EV code signing certificate.
How Does an EV Code Signing Certificate Work?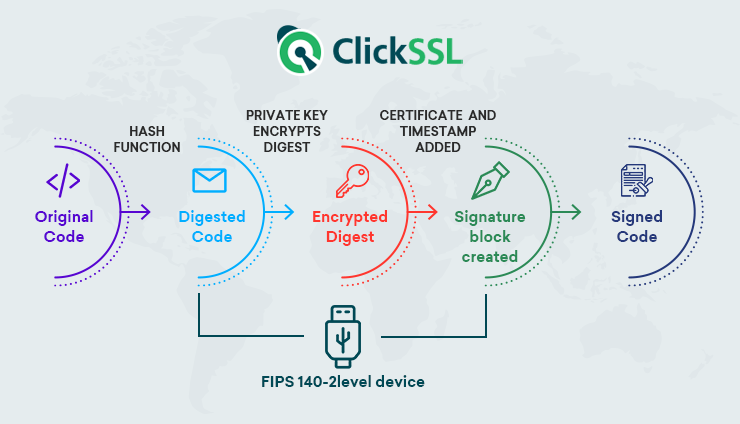 Unlike other code signing certificates, the EV Certificate requires the applicant to go through a stringent vetting procedure which involves confirming the applicant entity's legal existence.
Sometimes, this could take up to five working days in issuance, which may further extend depending on lapses in submitting the necessary documents to the Certificate Authority (CA). Once approved, the applicant receives the private key in an external USB token, which is one of the reasons businesses must use the EV code signing certificate.
With the application and issuance done, the next step is hashing the application or the executable which ensures that it is genuine and free from additional code which could be malicious. So, when a user downloads your software or application, the browser is notified in case of any discrepancies in the hash function, and this keeps the user safe by shooting out a security notification. Soon after the application or executable is hashed, you need to pull out that digital signature from the USB token and use it to sign the code and timestamp it. This process enables the browser to comprehend who the publisher is and accordingly notify the user.
Difference Between EV Code Signing and Standard Code Signing
Although both EV and Standard code signing certificates work in a similar manner, they are quite different and before we get to discussing the differences, let's discuss the similarities. Both the certificates make use of the hash function, use the private key to sign the code, and apply the time stamp, which is basically a snippet of code that is applied to attest that the code was valid when it was signed.
Despite these similarities, the two certificates are quite different when it comes to issuance, private key storage, and pricing. As mentioned earlier, the issuance of an EV code signing certificate is more complex than any other type. That's because the vetting process is more comprehensive and can take up to five days or more.
However, that is not the case with the Standard code signing certificate which is fairly easier to procure and is usually issued within three days. Another big win for those who opt for the EV code signing certificate is the manner in which the private key is stored — in a USB token.
Coming to the pricing part of it, the EV code signing certificate is more expensive than the standard certificate. If you are on a tight budget but still want to get the best for your business, try purchasing the above discussed Code signing certificate.
We here recommend going with Comodo EV Code Signing Certificate if you have a tight budget for your Code security.
EV Code Signing Certificate Benefits
Now that we have discussed what EV code signing is and how it works, it's time to move forward and discuss the core benefits of this certificate for a business.
Better security
As mentioned earlier, upon successful completion of the EV code signing vetting process, the CA mails a USB token with the private key to the applicant. This adds an extra layer of security because the external hardware does not have to be constantly connected to the organization's IT infrastructure, which can be attacked.
For instance, the Asus Live update, which was digitally signed contained malicious code and was downloaded by several unsuspecting users. An organization's IT infrastructure can be attacked in many ways and therefore storing the private key on the USB which can be plugged and unplugged is considered more secure.
Ensures online reputation
When someone tries to download your application or executable, you don't want the browser and the operating system to raise a red flag. That is very much possible if the application hasn't been signed with a reliable code signing certificate because browsers and operating systems are getting more and more cautious about protecting their users from malicious code.
This has been quite a concern since the Microsoft SmartScreen filter, a browser filter for Explorer 10 and Edge was launched to filter out Phishing, Malware Sites, and Malicious downloads. The two browsers mark most applications and executables as insecure. However, those signed with EV code signing certificates are excluded from this hassle because of the stringent issuance procedure that applicants undergo.
Competitive edge
Close to 9.46% of desktop users use Explorer and Edge browsers, which require applications and executables to pass through strict browser filters. This creates an opportunity for those who use the EV code signing certificates, which easily passes through the security filters. The same applies to Chrome, Safari, and Firefox, which are the top three most used browsers by desktop users.
Conclusion
As discussed, the EV code signing certificate can prevent many security concerns for users and publishers as well. It is undeniably a better choice for businesses because of the regulatory pressures they are under when it comes to protecting user data. So, if you have been confused trying to choose between Standard and EV code signing certificates, then you probably have the answer. Although slightly more expensive, the EV code signing certificate delivers better value than any other type available out there.
Related Post: