SSL Certificates is the World Standard for Web Security. SSL technology confronts the potential problems of unauthorized viewing of confidential information, data manipulation, data hijacking, phishing, and other insidious website frauds by encrypting sensitive data so that only authorized recipients can read it.

In addition to preventing tampering with sensitive information, SSL helps to provide your website's users with the assurance of having accessed a valid website. Support for SSL is built into all major operating systems, Web applications, and server hardware-meaning that SSL's powerful encryption technology helps provide your business with a system-wide, liability limiting security blanket for fortifying consumer confidence, boosting the percentage of completed transactions, and enriching the "bottom line". Due to recent advances in SSL technology, there is a variety of different kinds of SSL. In this paper, we will discuss some of these advances to help you decide which would be best for your organization.
A secure connection has been established between browser and website, and the website has been authenticated according to rigorous industry standards. In the example below the browser controls the display, pulling information from the SSL Certificate and displaying it in the address and security status bar. Make it extremely difficult for phishes and counterfeiters to hijack your brand and your customers.
Now when shoppers visit a website secured with an Extended Validation (EV) SSL Certificate, the latest browsers display the name of the organization in green text. Let's have look:
The Green Address Bar of Extended Validation SSL

Standard SSL Certificates (Domain and Business Validation SSL)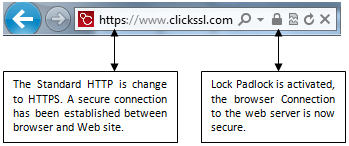 To view an SSL Certificate, go to a secure site and click on the lock padlock.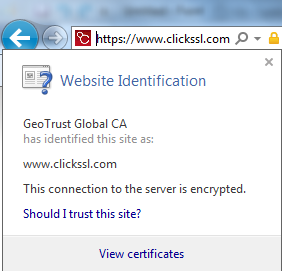 Click on "View certificates".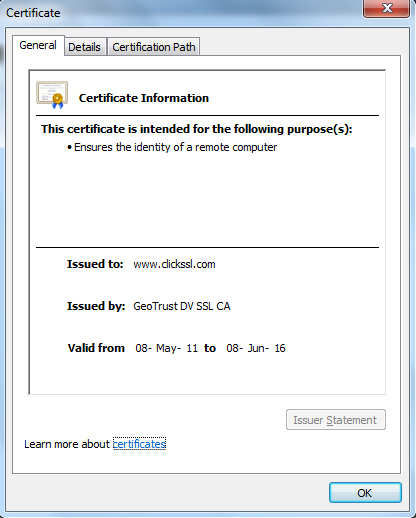 View the authentic inside of the certificate click the "Details" tab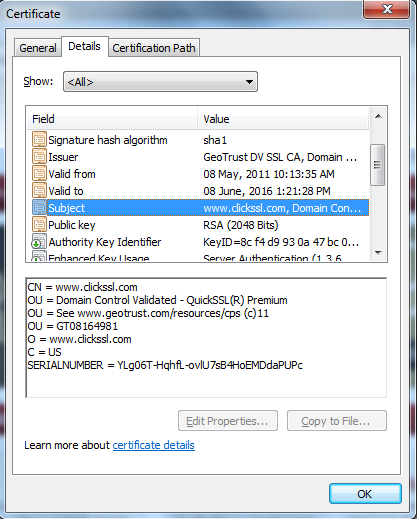 Click on "Certification Path" to see which Trusted Root Certificate has been using to issue the Certificate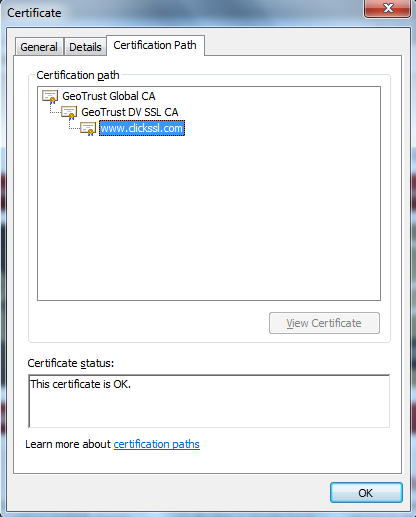 SSL Certificates are used for:
Authentication: That confirms the identity of someone.
Privacy: Which ensures that information, is only accessible to the target audience.
Encryption: That hides the information so that unauthorized readers are not able to decipher.
Digital Signature: That provides non-repudiation and message integrity.
These services can be important to the security of your communications. In addition, many applications use certificates, such as e-mail applications and Web browsers.
Fulfill your online security needs by visiting our website and browse our latest articles on internet security and technology to enhance your knowledge at ClickSSL Blog.