The basic difference between DV SSL, OV SSL and EV SSL certificates is the level of verification done by the Certificate Authority.
If you have a website, you need an SSL certificate to keep your users safe from the prying threat actors eager to make a quick buck. The virtual world is infested with cybercriminals attacking websites regularly. You would be relieved to know that many of these attacks can be thwarted by installing the right SSL certificate.
Before you finalize an SSL for your site, you must have a fair clue about the many types of SSL certificates and their core features. We decided to do a round-up on the features and critical differences between the domain validated SSL certificate, OV SSL certificate, and the most comprehensive EV SSL certificate.
Comodo Positive SSL Certificate
Thawte SSL Web Server
Comodo EV SSL
Our Cheapest Price
$8.00

/yr.

$57.13

/yr.

$60.00

/yr.

Buy Now
Buy Now
Buy Now
CA Price
$47.04

/yr.

$191.04

/yr.

$431.04

/yr.

Secure
Single Domain
Single Domain
Single Domain
Validation Type
Domain
Organization
Extended
Issuance Time
10 Minutes
1-3 Days
3-7 Days
SSL Encryption
256-bit
256-bit
256-bit
Key Encryption
2048 bits
2048 bits
2048 bits
Server Licenses
Unlimited
Unlimited
Unlimited
Google Rankings Boost
WebTrust Seal
Reissue Policy
EV Support
Wildcard Support
SAN / UCC Support
Browser Support
99%
99%
99%
OS Support
Smartphone Support
Warranty By CA
USD $10,000
USD $1,250,000
USD $1,750,000
Refund Policy
30 days
30 days
30 days
Free Reissuance
Support
Buy Now
Buy Now
Buy Now
What is DV SSL Certificate?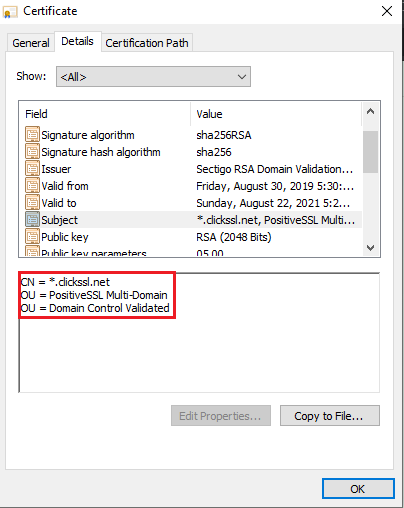 A domain validated SSL (DV SSL) certificate is a budget-friendly solution for websites having basic requirements.
Before issuing this SSL, the Certifying Authority (CA) validates the domain ownership only and hence the name. As the validation level is relatively low, the DV certificate is issued in less than 24 hours.
It often comes bundled as a freebie along with premium web hosting plans or is offered at a low price. Although budget-friendly, the DV SSL certificate is not the best pick for websites that accept sensitive data such as credit card details, user information, or medical data.
It would be best to remember that such information is protected under various data privacy laws such as the GDPR, HIPAA, etc. Thus, exchanging it through encrypted independent subdomains is recommended.
For instance, if your website is www.MyWebsite.com and you accept payments through payments.MyWebsite.com, then the 'payments' is a subdomain and is treated as an altogether different extension. As the DV SSL Certificate does not protect this extension, it results in non-compliance with the HTTPS mandate specified by most data privacy laws.
However, if you have a blog or a basic business website that merely lists out your offerings, go for it. Despite its low cost and minimal coverage, the DV SSL certificate would give your website an SEO advantage and help build an online reputation.
Features of DV Certificate
Quick Approval
Budget-friendly
SEO advantage
What is OV SSL Certificate?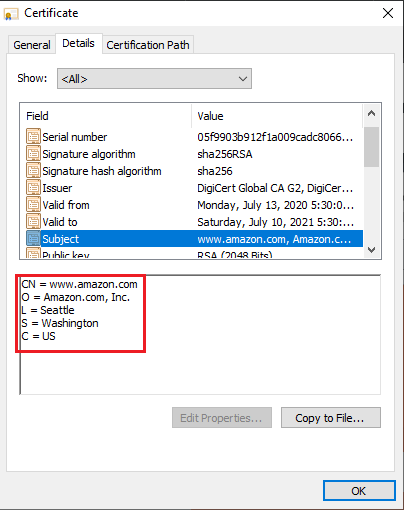 Organization Validated SSL (OV SSL) Certificate either for businesses or individuals provides a higher validation level. When you apply for either of these SSL certificate types, the concerned CA would confirm the entity's legal status and validate it. Also, the CA would check if the business is genuine and operational.
Due to third-party business validation, the OV SSL certificate provides users with a higher level of assurance. It is ideal for businesses and prominent individuals who wish to enhance their online reputation and establish trust in the virtual world.
Features of OV SSL Certificate
Everything offered by the DV SSL Certificate
Provides business authentication
Enhances online reputation
It gives an SEO advantage
Builds trust and improves conversion rate
It takes between 1 to 3 days to be issued
No auto-validate option available
What is EV SSL Certificate?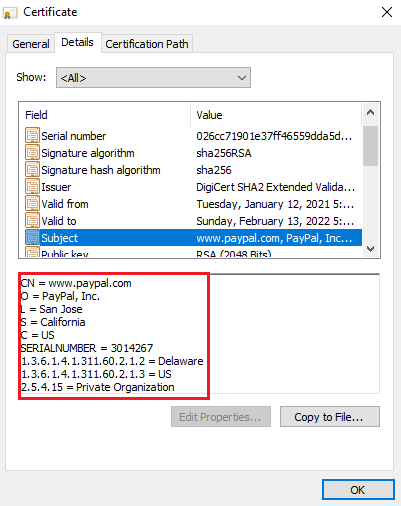 The Extended Validation SSL Certificate or the EV SSL Certificate provides the most comprehensive validation and a dynamic seal. Before the EV SSL Certificate issuance, the CA performs a thorough check about the applicant's business, legal status, physical existence, and database. Read more about the Extended Validation SSL certificate.
It also offers higher warranties in case of breaches caused due to the mis-issuance of a certificate. It compels Certificate Authority to verify the credentials of an organization, so the organization's reputation can be built over the web. This will benefit both the organization's credibility and the CA's rigorous and transparent validation process.
Features of EV SSL Certificate
Everything offered by the DV and OV SSL Certificates
Requires 5 to 7 day for the validation
Provides database verification
Offers higher warranties to protect from security breaches
No auto-validate option
DV SSL vs OV SSL vs EV SSL – How to choose?
Are you still confused between the three types of SSL and can't decide which one to pick? The choice of an SSL certificate depends on two factors — entity type and web architecture.
Entity Type
The choice of an SSL depends mainly on the type of business or organization whose website you wish to encrypt. If a blog generates revenue through affiliate links or advertisements but does not require payments or login, a DV SSL certificate will suffice.
On the other hand, you might want to consider buying the OV SSL certificate if you are purchasing it for a Government body, nonprofit organization, or a registered business entity with limited operations. Larger businesses that accept payments, and personally identifiable or sensitive information must opt for an EV SSL Certificate.
Web Architecture
All types of SSL certificates offer the same 256-bit SSL encryption but the areas of the website which the SSL encrypts varies. Therefore, you are advised to take that into account while picking an SSL certificate because every website is unique. While some websites make use of multiple subdomains, others have multiple domain extensions.
Particularly the ones who are operating internationally and offering their products or services in many countries; usually, such businesses have country-specific domain extensions and encrypting each with a separate SSL can be messy. This is where the Multi-domain EV SSL certificate makes encryption cost-effective and easy to manage. Those with multiple subdomains can choose an OV SSL certificate to encrypt them.
Final Takeaway
Not picking an appropriate SSL for your website can leave it vulnerable to security breaches. Thus, make it a point to invest in the right SSL certificate based on how your website is currently structured and your future plans. As we have discussed everything you need to know about the various types of SSL certificates and their key differences, you should now pick the right one for your website.