Guide about secure multi level sub domains with wildcard SSL and how it works.
Can I secure my main domain and subdomains? Many website owners ask this question before buying an SSL certificate for their website. And our answer is yes you can secure your first level subdomain with Wildcard SSL certificate.
SSL certificate is a rising security parameter among organizations, and individuals for their website security, secures online transactions with strong encryption. In the world of cybercrime, every day many sites become a victim of phishing attacks, data sniffing, man-in the middle attack. SSL certificates can avoid data interruption and allow data to be transmitted between the server and the users' websites in an encrypted form. In this article, we would like to know about the Wildcard SSL certificate that is used for unlimited sub-domains security.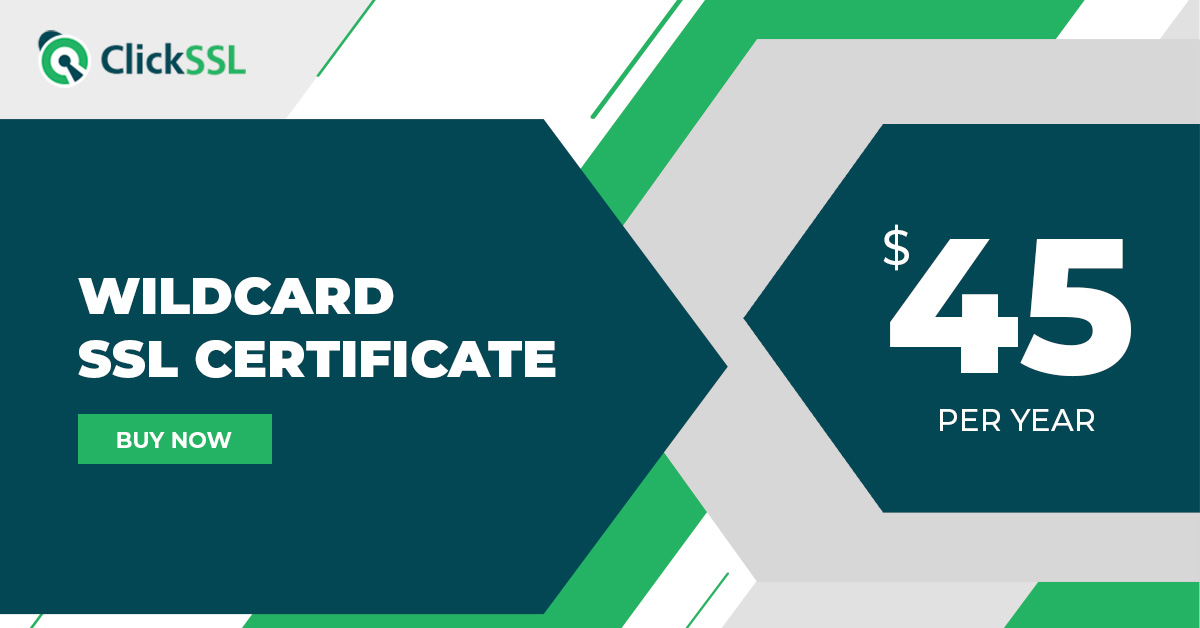 Why Wildcard SSL Certificate Needed?
When you are searching for subdomains security then you cannot miss the Wildcard certificate as it is ideal for sub domains security. Being a cost-effective security solution, Wildcard SSL certificates can secure first-level subdomains.
For example *.domain.com can secure,
www.domain.com
blog.domain.com
domain1.domain.com
When it is a question of SSL management then it is tough to handle multiple SSL certificates for each subdomain so, at that time, Wildcard can smoothen SSL management like certificate expiry, renewal, reissue and installation.
Multi-level sub-domain security is possible with a single Wildcard SSL certificate but for that will have to purchase a separate Wildcard SSL certificate for each multi-level subdomain name because a Single Wildcard SSL certificate will only secure that multi level subdomain and its subdomains.
For example, *.abc.domain.com can secure,
www.abc.domain.com
login.abc.domain.com
store.abc.domain.com
Note: But it can not secure domain.com, www.domain.com, blog.domain.com
But if there are multiple domains and need to secure multiple domains with its sub-domains then there is another product named 'Comodo Positive Multi-Domain Wildcard SSL' can secure multi-level sub-domains of multiple domains with a single SSL certificate.
For example, *.test.a.com.au & *.abc.domain.com (multi domains) can secure its sub domains like:
www.abc.domain.com
test.a.com.au
blog.test.a.com.au
mail.test.a.com.au
login.abc.domain.com
store.abc.domain.com
Multi Domain Wildcard SSL follows a domain validation process in which the certificate authority does not extend to a lengthy process but only verifies domain ownership. The certificate takes a few minutes to issuance.
For SSL seekers who want to secure multi-level sub-domains of a single domain the Wildcard SSL certificate is the best because it offers a single solution for Wildcard domains and their subdomains.
For SSL seekers who want to secure subdomains of multiple domains then Multi-Domain Wildcard SSL certificate is a perfect option as it saves multiple wildcard management.
A few amazing features of this valuable product are modern industry 256-bit encryption, 2048-bit root encryption, the highest browser recognition, rapid validation and quick issuance that can entice you to go with this certificate.
Both SSL certificates secure www and non-www domain means *.test.a.com.au can work with www.test.a.com.au and test.a.com.au. You can install the same SSL certificate on multiple servers in case if your sub-domains or domains are running on different servers.
Therefore, if anyone hunting for the security of multi-level sub domains then Wildcard SSL or Multi-Domain Wildcard SSL is like a boon for you.
Recommended Reading: